Heritage & Traditions at Aquinas College
Aquinas College Hall of Fame Nomination and Selection Criteria
2022 Hall of Fame Recipient
Sister Ann Mason, O.P. '60
Sister Ann Mason was born and raised on a farm in Midland County along with her brothers, John and Bob. It was a great place to grow up working on the family farm, hiking in the woods, seeing wildlife, playing ball, and learning love for the land. She attended the same one-room country school as her Dad followed by high school in Midland. She met the Grand Rapids Dominican Sisters during her time at Aquinas College. She thought she was doing something for God when she entered religious life but then came to realize God was doing something for her. Religious life has been God's gift to her along with the precious gift of family. She loved her years of teaching both high school and college. She had the opportunity to teach for about 40 years in the mathematics department at Aquinas and continues to connect with college students as a mathematics tutor and share her faith through Advent and Lenten Retreats. She is grateful to her loving God, the support of family and friends, and the companionship and inspiration of the Dominican Sisters.
---
2021 Hall of Fame Recipients
Sister Margaret Mary Birchmeier, O.P. and Sister Lillian Bockheim, O.P., have lived in Chimbote, Peru, since the 1960s, building a ministry that today includes a maternity hospital, prenatal education and well-baby clinics. Sister Margaret Mary is the administrator of Maternidad (Maternity Hospital), having served the people of Chimbote for more than 50 years. Sister Lillian Bockheim is a licensed practical nurse and director of the out-patient clinic. They are lovingly referred to as the "Madres" by the people. The Sisters have served as role models and mentors to Aquinas students participating in the annual service learning trip to Peru for many years.
Mary Clark-Kaiser served as the director of campus ministry at Aquinas College from 1990 until her retirement in 2016. She started her career in campus ministry after receiving a Master of Applied Theology from the Graduate Theological Union/ Jesuit School of Theology in Berkeley, California, followed by service in campus ministry at the University of Colorado in Boulder, where she met her husband, Kurt. During her time at Aquinas, Mary nurtured and led students to explore Catholic social teaching and the call to serve the common good. This included advising many service trips to the Dominican Republic, as well as trips to Peru, El Salvador and Guatemala. She led countless student retreats, worked with the Social Action Committee to organize and attend protests, and also found inspiration working with CAVA Coordinators on local service projects. Mary and Kurt served as professors in Ireland and Costa Rica and made lifelong friends among many Aquinas alumni.
---
2019 Hall of Fame Recipients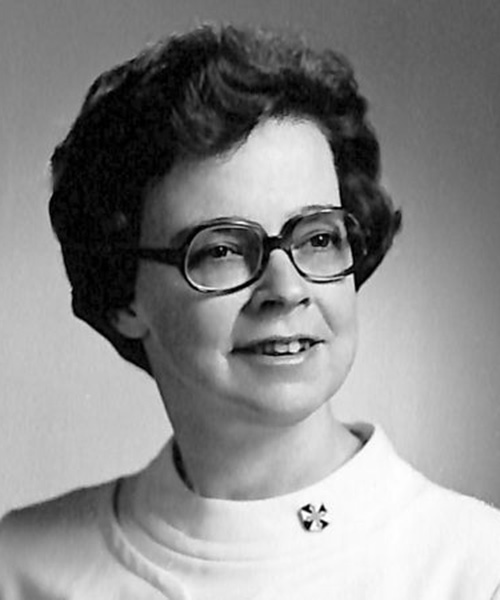 Sister Jean Paul Tillman, O.P., Ph.D., a quiet and beautiful soul, had a relentless commitment to learn, develop, and contribute. Falling in love with the discipline of geography early in her education, she eventually earned a Ph.D. from the University of Michigan and based her dissertation on the geographic contributions of Albertus Magnus. She soon championed the cause of geography at Aquinas College and created the geography major soon after her ascension to the faculty.
She saw an opportunity to improve the lives of the citizens living in proximity to the college by studying the Eastown neighborhood and serving as the early Director of the Eastown Project that led to the establishment of the Eastown Community Association. She was next instrumental in obtaining a three-year Kellog Foundation grant to create the Environmental Studies Program which began to assemble a database of environmental information as the foundation for promoting environmental stability. Sr. Jean never rested and yet her professional accomplishments were discharged with a calm and welcoming manner. Her colleagues, her fellow Dominican sisters, and her community all profited by her presence.
---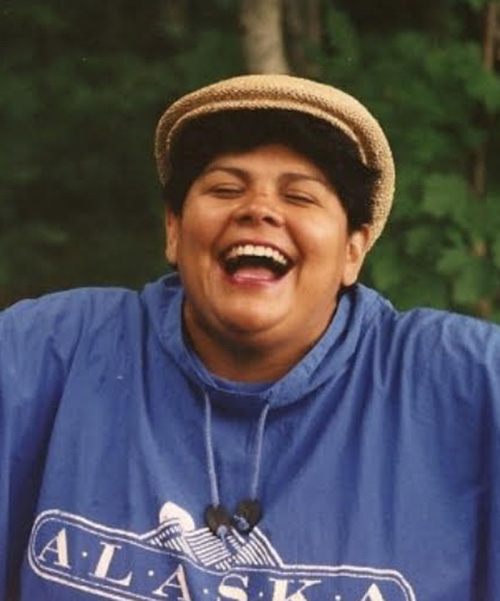 A 1988 graduate of Aquinas College,
Stella Ferris
became the Director of the Muilticultural Department in 1989 and served in that capacity until her passing in January 2002. She led many students on service learning trips to Haiti, Mexico, Appalachians, Florida, Maine, and northern Michigan. Stella was a well-loved member of the Aquinas community, with students, staff, and faculty alike. Students, especially, found in her a compassion for anyone in need. Her easy willingness to embrace people from all walks of life became a touchstone for many students. They found in her a confidante, a mentor, and a friend. She has been described as "the person that made Aquinas home."
---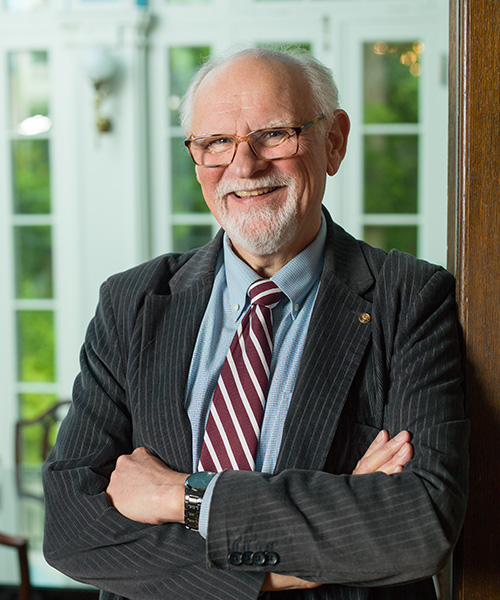 For close to four decades,
Gary Eberle
has been a monumental force behind the preservation of Aquinas College's history and of some of the College's greatest achievements. Gary served as Master of Revels for the 125th anniversary celebration of Aquinas College's history. He helped to spearhead both the creation of the Spectrum Scholarship Competition and the transformation of the Jarecki/Lacks Center into the new library, and he founded the Aquinas Insignis Program for Honors Students. Twice the Student Senate awarded him the Outstanding Faculty of the year Award, and as an English professor, he chaired the Department of English for 15 years. And, for over 20 years, he wrote, produced, and acted in "The Goofies," a faculty and staff comedy act that opened the school year. Gary has published 8 books, including
Angel String
s and
Aquinas College: The First 125 Years.
---
2018 Hall of Fame Recipients
Sr. Marybride Ryan was a longtime English professor at Aquinas from 1957-1987. Upon her retirement from Aquinas, she moved to New Mexico, where she assisted with the the Ministry Resource Center. In that capacity, she registered undocumented individuals and taught English as a Second Language classes. In 1970, she spent the summer at sea with the Chapman College's Campus Afloat. She returned to Marywood in 1993, becoming the community librarian and offering Emeritus classes with OLLI at Aquinas.
---
Dr Eugene Smith began his teaching career at Aquinas College in 1951 where he quickly gained the reputation as an outstanding professor, a reputation that he would retain throughout his tenure at Aquinas College. His intensity and love for his subject were immediately apparent to all who came through his classroom door. Like many small college faculty, his administrative skills soon brought him to the leadership position of department chairperson and even extended to a dual position as Dean of Men for a number of years. Gene was one of the first science faculty at Aquinas to engage in active research.
For many years, he explored diseases that affected blueberries under the auspices of renewable grants from the Michigan Blueberry Growers Association. Gene retired in 1985 in time to enjoy his love of the outdoors: hunting, fishing, and inline skating.
---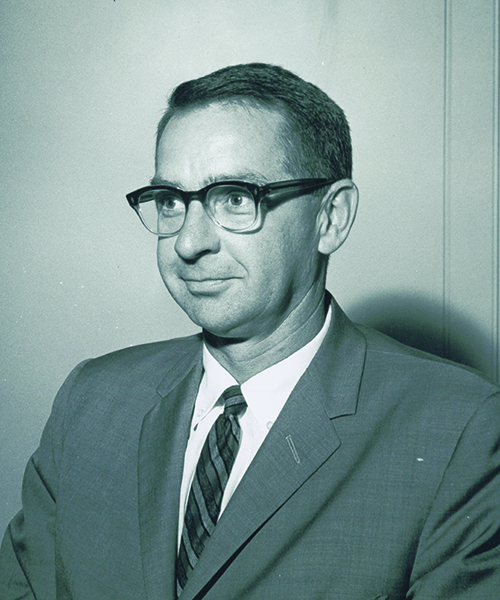 Richard D. McCormick
began his teaching career at Aquinas College in 1960 and retired with the rank of Associate Professor in 1985. He was an active member of the AAUP, the Athletic Committee, and the Committee on Student Affairs. Acting on his lifelong passion for golf, he created an Aquinas golfing tradition that began in 1960, captured the city title in 1961, and dominated the national small college ratings to the extent that Aquinas College was called "The Yankees of the North.". Along the way, he gave a golf scholarship to one of the first women to play on a men's team, Sherry Wilder. Sherry went on to become a success on the LPGA tour, and a coach and country club professional in California.
Dick's academic life at Aquinas was devoted to helping students succeed in a science career. Medicine was dear to his heart and a generation of Aquinas pre-med students benefited from his wise counsel and steady support. Dick's childhood friendship with Peter Wege and the network of friends he developed over the course of a lifetime was translated into financial support for the Aquinas science departments and programs. He chaired the Chemistry Department for more than a decade and established a reputation for producing qualified and motivated scientists.
Science students, golf, and all things Notre Dame were three of the corner legs of Dick's life. The fourth was his devotion to his family. Dick and his wife, Georgianna, were the foster parents for every faculty member who entered the science division. They welcomed faculty children to AQ, helped locate homes and apartments, provided social opportunities, shoulders to cry on, and created a warm and caring professional environment.
---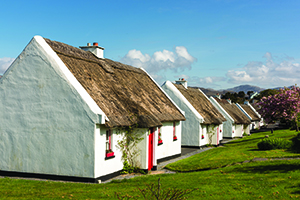 Tully Cross, a small village in County Galway, Ireland, has hosted Aquinas students since 1973. For a four month semester stay, students and faculty share in an in-depth experience of the rich and varied Irish culture. Through the villagers, they learn about Ireland's history and customs., as they forge lifelong friendships with the people of Tully Cross.The Village of Tully Cross embraces the Dominican pillars of Prayer, Study, Community, and Service, and fully supports the Catholic foundation of Aquinas students. Many have called Tully Cross, "Our home away from home."
---
2017 Hall of Fame Recipients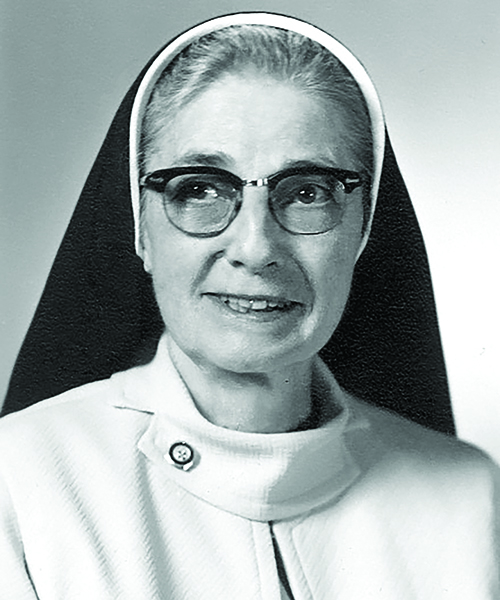 Sr. Anabel Bollman
was a professor of Biology from 1956-1973. In this capacity, she created a campus botanical map, which helped to preserve the livelihood of rare species. Additionally, she led the restoration of the Holmdene Gardens. The Gardens received historical status from the Grand Rapids Historical Society in 1981, the only non-building to reserve such a distinction in the Grand Rapids area.
---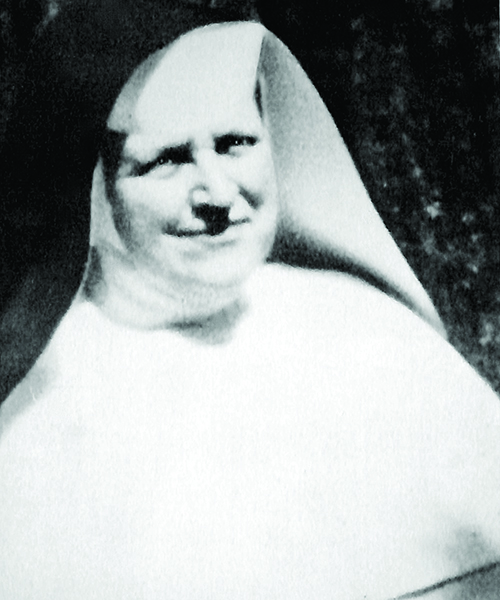 Sister Marie Celeste Stang
was an Associate Professor of Zoology and Geography, as well as the Chairperson of the Division of Natural Sciences. She also served Councillor of the Dominican Sisters Leadership Team and as Aquinas College Dean of Women from 1936 until her death in 1955.
---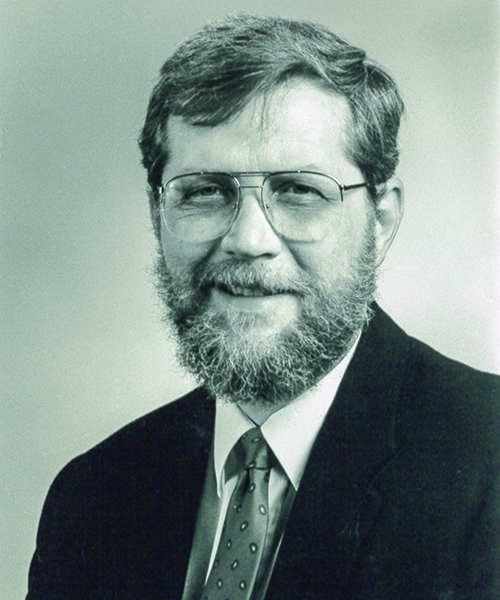 Dr. Gary Konow '84 earned his MA in Religious Studies from Aquinas College and was later influential in promoting fine arts at Aquinas. He directed theatre productions in the Carriage House Theatre from 1967 until it closed in the 70s. He would bring theatre back to Aquinas with the construction of the Performing Arts Center in collaboration Circle Arts Theatre and Catholic Secondary Schools. In addition, he served as Chairperson of the Speech and Drama Department, and later as the English and Communications Department. He also served as Academic Vice President and Dean of Faculty from 1992 until 2000.
---
A husband and wife team, Ron and Miriam Pederson influenced generations of Aquinas students. Ron came to teach sculpture in 1982, and Miriam followed two years later to teach poetry. Ron was heavily involved with Urban Institute of Contemporary Arts and ArtPrize. He was named International Sculpture Center Educator of the Year in 2008. Miriam helped to create the Writing minor at Aquinas, worked with poets across Grand Rapids, and published several poems. Together, the pair took students five times across the sea to Tully Cross, Ireland over the course of twenty years. Their humble commitment to the College and to each other was an inspiration to many individuals throughout the decades.
---
2016 Hall of Fame Recipients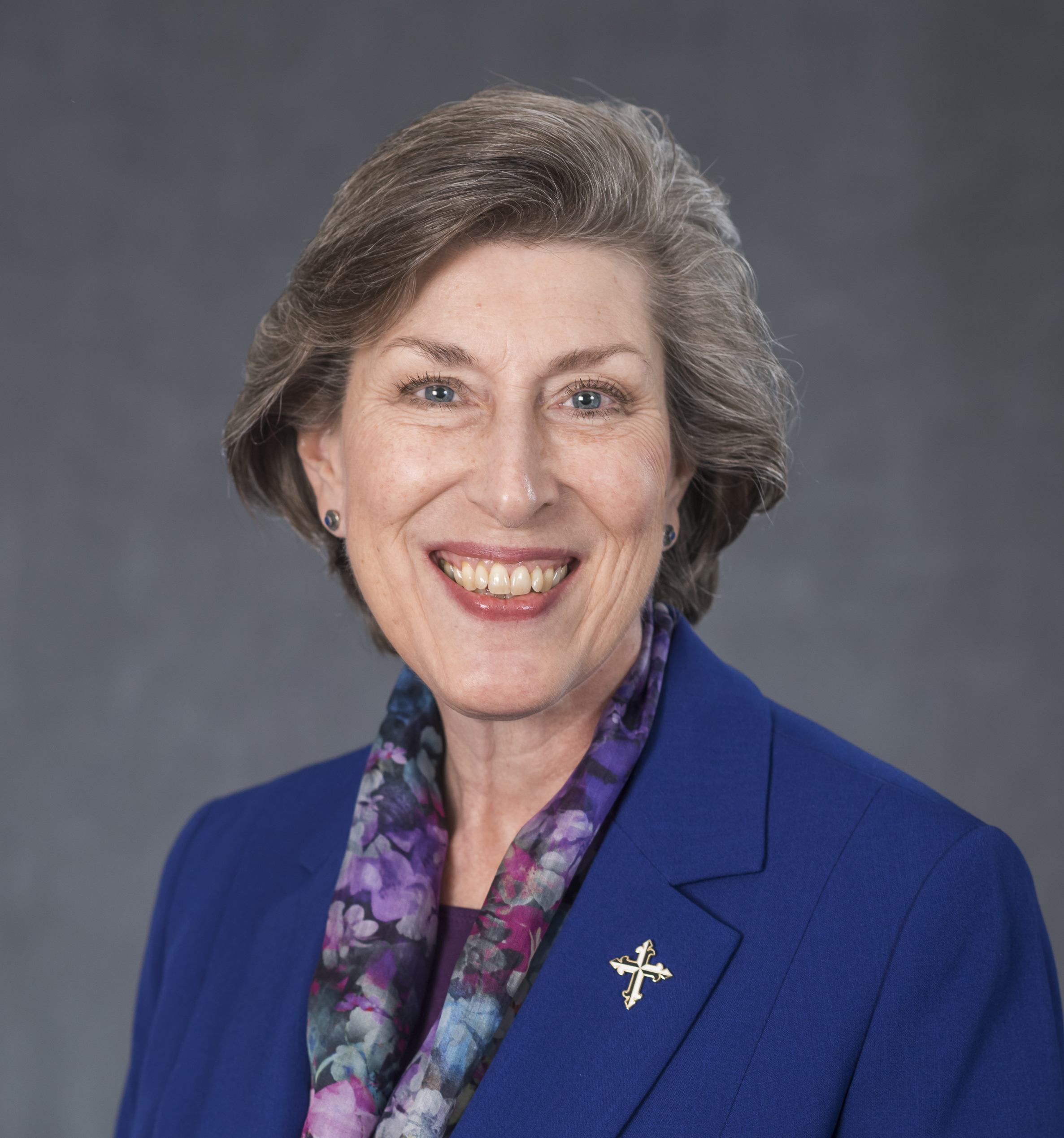 Sister Barbara E. Reid, O.P. is a Dominican Sister of Grand Rapids, Michigan. She holds a Ph.D. in Biblical Studies from The Catholic University of America in Washington, D.C., an M.A. in Religious Studies and a B.A. from Aquinas College. She currently serves Vice President and Academic Dean and Professor of New Testament Studies at Catholic Theological Union in Chicago. Her most recent books are Wisdom's Feast: An Introduction to Feminist Interpretation of the Scriptures (Eerdmans Press, 2016); Abiding Word: Sunday Reflections for Year A, B, C (3 vols. Liturgical Press, 2011-2013); Taking Up the Cross: New Testament Interpretations Through Latina and Feminist Eyes (Fortress Press, 2007; Spanish translation, Reconsiderar la Cruz (Verbo Divino, 2009), The Gospel According to Matthew New Collegeville Bible Commentary Series (Liturgical Press, 2005); Parables for Preachers (3 volumes; Liturgical Press, 1999-2001), and Choosing the Better Part? Women in the Gospel of Luke (Liturgical Press, 1996).She is General Editor for a new 58-volume feminist commentary on the Bible, Wisdom Commentary Series (Liturgical Press).Sister Reid is immediate past President of the Catholic Biblical Association of America and has led may study tours and retreats in the Holy Lands.
---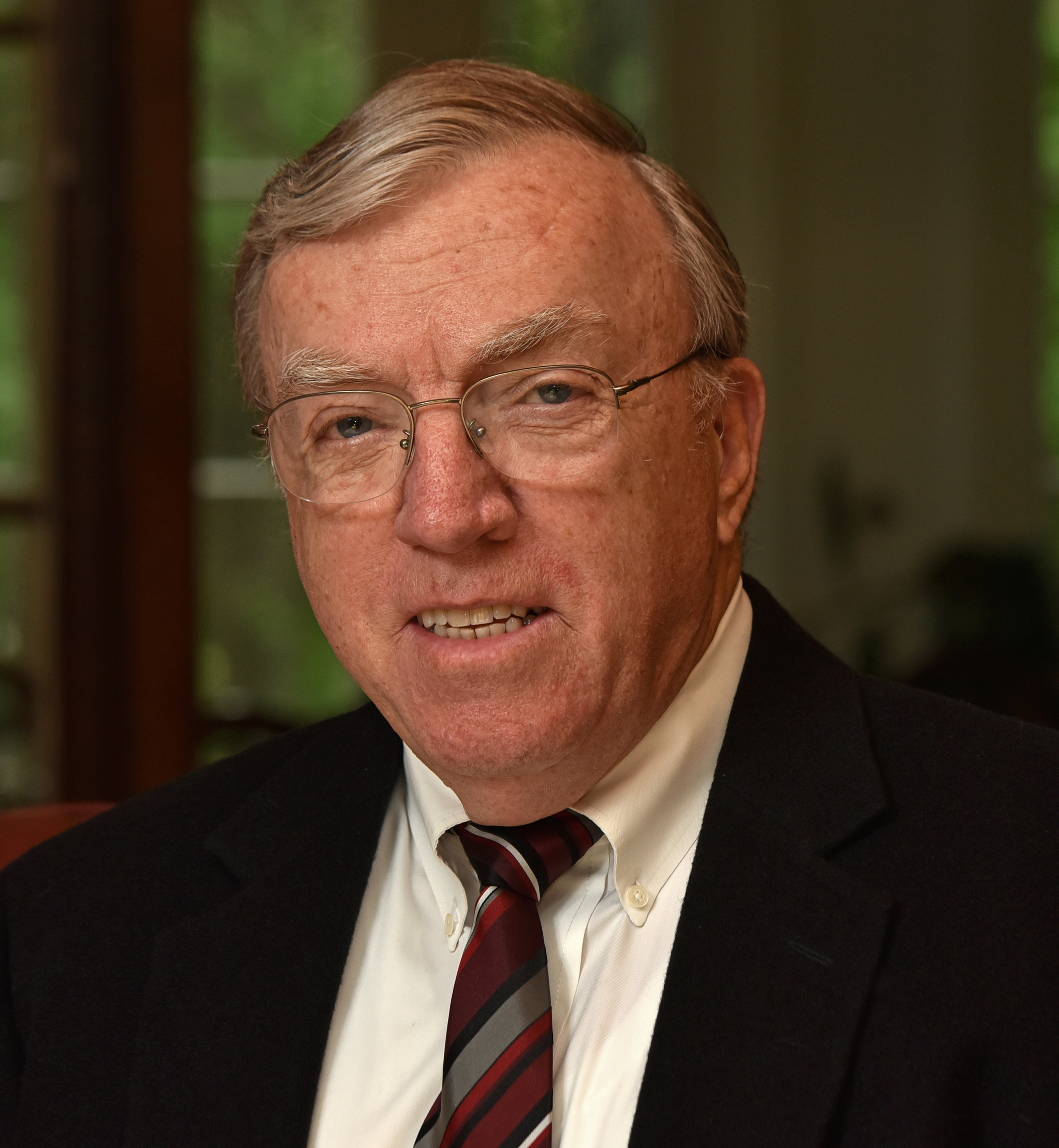 Edward M. "Ned" Smith '61 received his Bachelor's Degree from Aquinas College in 1961 (where he met his wife Pat), and his Juris Doctorate Degree from Wayne State University Law School in 1965. He is a retired partner in the Law Firm of PINSKY, SMITH, FAYETTE & KENNEDY, LLP Grand Rapids, Michigan. Ned has practiced law in Grand Rapids since 1965, concentrating in representing unions in contract negotiations and grievance arbitrations as well as general labor law. One of three attorneys appointed by the Governor of Michigan to the first Workers Compensation Qualifications Advisory Committee to represent working people, Ned was listed in Marquis Who's Who in American Law, Best Lawyers in America and Michigan's Super Lawyers. Ned served as the first President of the CatholicCentral-West Catholic Alumni Association, and was named to the Catholic Central Hall of Fame. During his career, Ned served as a Trustee of the Grand Rapids Bar Association, Chairperson of the Grand Rapids Bar Foundation, and Chairperson of the Labor & Employment Section of the Grand Rapid Bar. He served on the Board of Trustees for Aquinas College for 23 years and was also on the Board of OLLI at Aquinas College. Ned received the Outstanding Alumnus Award and the Distinguished Service Award from Aquinas College.
---
2015 President's Award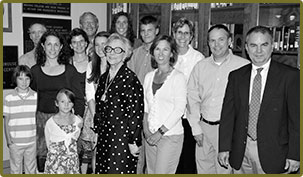 The Woodhouse family has been an integral part of the College for more than three generations and 75 years of continuous support. The Woodhouse family's legacy at Aquinas is extensive: C. Arthur Woodhouse, "Mr. Aquinas," was one of two laymen elected to the Board of Trustees in 1954. Robert Woodhouse Sr. continued that tradition by being elected to the Board of Trustees in 1975. Robert "Bob" Woodhouse Jr. extended the legacy by being elected to the Board in 2009. All have contributed numerous examples of wise counsel, advocacy and financial support of the College.
---
2015 Hall of Fame Recipients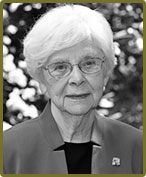 Sister Teresa Houlihan, Ph.D. was born in Peterborough, Ontario, and attended St. Michael's College (University of Toronto) from 1948-1950 before first coming into contact with the Dominican order. In 1951, she moved to United States to join the Grand Rapids Dominicans, Shortly after, she finished her undergraduate studies, receiving her bachelor of arts from Aquinas College in 1955. Sr. Teresa then continued her education, earning her master's from Catholic University of America in Washington D.C. and her doctorate from Laval University in Quebec, Canada. Passionate about education, Sr. Teresa was part of the Aquinas faculty from 1960-1988. From 1980-1988, she served as the Prioress of the Dominican Sisters and served on the Aquinas Board of Trustees. Moving to New England, she taught philosophy at Providence College, an institution of the Dominican fathers, from 1988-2005. Returning to Grand Rapids and retiring in 2005, she frequently lends her expertise to former students and members of her congregation. Most of all, Sr. Teresa, in her own words, enjoys to "read, study and reflect on critical issues from her background and perspective."
---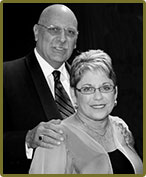 Rabbi Albert Lewis had a long and distinguished career as rabbi of Grand Rapids' Temple Emmanuel. He quickly established a close and ongoing connection with nearby Aquinas College, and, during his 28 years with the congregation, he fostered interfaith dialogue, formed close friendships with members of the Aquinas community, and taught as an adjunct professor in the Psychology Department. Long involved with issues of gerontology and aging, Albert became director of Aquinas's Emeritus College from 2000-2007 after his retirement from Temple Emmanuel. As director, he wrote the Osher Lifelong Learning Institute grant that eventually blossomed into a $2 million endowment for OLLI at Aquinas. He was a longtime columnist for the Grand Rapids Press, and is the author of the books The Lord is My Shepherd: Psalms to Accompany Us on our Journey Through Aging, and Soul Sounds: Reflections on Life. He has received the Monsignor Hugh Michael Beahan Faith in Humanity Award, among other awards. Shirley Kane Lewis, Ed.D. retired from Aquinas College after working for over 30 years in education. While at the College, she served as a faculty member in the Education department, as chair of the Psychology Department and eventually as Dean of the School of Arts and Sciences. She received the College's Outstanding Member of the Faculty Award in 1993 and 1998. She has been a consultant in special education across Michigan and has authored scholarly articles in that field. She served as president of the West Michigan Society for Gerontology, and served on the board of Lake Michigan Academy and the Children's Assessment Center. As Albert's partner in ministry, she directed adult and children's choirs at Temple Emmanuel for 15 years. Together, Albert and Shirley developed a close relationship with Father Henri Nouwen and L'Arche Daybreak community near Toronto, and they were jointly award the 2001 Aquinas College Trustees Award in 2001 for their outstanding leadership in education and community service. They enjoy spending time with their two daughters and grandchildren.
---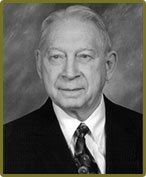 Darrell "Ted" Thompson earned his bachelor of science from Aquinas College in 1952. Having served four years in the U.S. Navy Reserves during his undergraduate studies, Thompson was immediately called into active service upon graduation and served for one additional year. Returning home to Grand Rapids, Thompson began working as an engineer for Lear Siegler, Inc., for whom he created several inventions. He also was instrumental in the creation of a new solid state physics department that developed the electro luminescent cockpit displays for NASA's Apollo Space Craft and Lunar Lander. In 1958, Thompson left Lear Siegler to found X-Rite, Inc., a company that developed the first x-ray marking tape, in addition to densitometers, sensitometers and color measuring instruments for healthcare and various industries. X-Rite went public in 1986, and when Thompson retired in 2004, the company had 1200 employees, served 97 countries, and earned over $150 million per year in sales. Since retiring, Thompson has developed The Darrell T. Thompson Fellowship, a fund for AQ students advancing their knowledge in the sciences during the summer. In his spare time, he continues to invent and assists others in their dream of starting their own businesses.
---
2014 Hall of Fame Recipients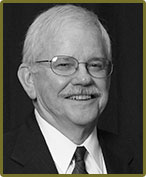 Charles R. (Chuck) Frydrych '63 earned his B.S. from Aquinas College and his M.S. in physics from Western Michigan University. He served as an associate professor at Aquinas from 1967-2007, teaching physics, astronomy, humanities, computer programming and darkroom photography. He chaired the Learning Resources and Facilities Subcommittee of the College's groundbreaking Self-Study (1969-1970) and coached the 1969 men's tennis team to the NAIA state championship. In the 1970's, Frydrych collaborated with other faculty to develop a plan for academic computing technology at Aquinas. He served for many years as chairperson of the physics department and was elected chair of the Academic Assembly several times, increasing faculty involvement in College governance. Throughout his life, he has advocated for science and astronomy in the West Michigan community. He took a leading role in the College's Science Initiative campaign, which, in its first three years, raised over $640,000 for an equipment fund and $3.5 million to support research endowments and science scholarship programs at Aquinas. His legacy at the College continues in his contributions to the development and construction of the Baldwin Observatory and Foster Planet Walk.
---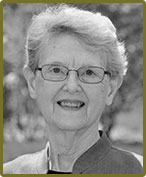 Sr. Barbara Hansen, O.P., Ph.D. '62 graduated from Aquinas College with a chemistry major and mathematics minor. After receiving a master's degree in combined science from the University of Mississippi, she received funding from the National Science Foundation and NASA and earned her Ph.D. in analytical chemistry from the University of Oklahoma. She served as a chemistry professor and chair of the Science Division in the early 1970's, she served as Academic Vice President from 1975-1983. After leaving Aquinas College for a year's sabbatical at Washington Theological Institute, she served as a Pastoral Associate in Maryland before returning to Grand Rapids where she assumed leadership positions in the Dominican Sisters of Grand Rapids, serving as prioress from 1994-2000. A six-month internship at the Grand Rapids Community Media Center led to her employment as Community Outreach Coordinator, in which position she produced television programming that highlighted area non-profit organizations, and political and social justice issues. She served on the board of St. John's Home and was a founding member of the local branch of Women in Black, an international advocacy group for peace issues.
---
2013 Hall of Fame Recipients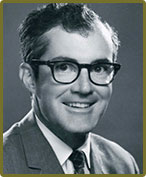 Raymond E. Knape served on the Aquinas College board of trustees for 19 years. He was on the finance committee from 1971 to 1984, then served as chairman of the board until 1992. During his years as chair, the board approved the purchase of Christopher House (now Browne Center) and the Reformed Bible College property (east campus area). In the early 1990's, Knape worked closely with newly appointed president R. Paul Nelson and took a leadership position in putting the College's finances on a firmer foundation. He worked at Knape and Vogt Manufacturing Company as an officer and director for 33 years, retiring as CEO in 1995. He earned his B.A. from Georgetown University and J. D. and M. B. A. from the University of Michigan. He received an honorary doctorate from Aquinas College in 1986 and the Aquinas Reflection Award in 1995. In 1999, he was inducted into the West Michigan Junior Achievement Business Hall of Fame.
---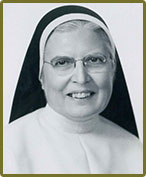 Sr. Virgil Ghering O.P., Ph. D. † (1910-1997) was an alumna of Marywood College, the Dominican precursor of Aquinas College. She joined the science department of Aquinas College in 1949. In 1957, she received a two-year National Science Foundation fellowship to Fordham University then returned to the College as chair of physical sciences. In 1963, she enrolled at the Institutem Divi Thomae in Cincinnati, Ohio, a Catholic institution for the promotion of advanced studies and research in science. There she earned her Ph.D. in chemistry and biochemistry in 1968 and remained as a faculty member and head librarian until 1988. While at Divi Thomae, her meticulous and disciplined research led to what was presumably the first clue to the bio-chemistry of cancer. She was honored by many scientific societies and institutes, including the American Institute of Chemists, and was presented with a certificate of merit for distinguished service and contributions to cancer research from Dictionary of International Biography. She died at the age of 87 in 1997.
---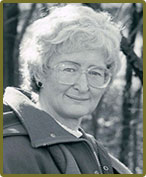 Sr. Alice Wittenbach O.P., Ph. D. '59 taught biology and humanities at Aquinas College from 1969-2004. She earned her doctorate in botany from the University of Oklahoma, Norman. She led the Tully Cross Ireland program a record eight times, forging lifelong relationships between the town and Aquinas College. She also undertook study programs in Costa Rica, Belize, and Panama. Her deep ties to Ireland led to her being named "Spirit of Ireland" for the 2011 Irish Heritage Society St. Patrick's Day parade in Grand Rapids. She served on the Dominican Sisters Stewardship Committee and the Care of Earth Committee. Her community service includes board membership on the Grand Rapids Urban League, Heartside Ministries, the Inner City Christian Federation, and the Grand Dialogue on Science and Religion. A beloved professor and blithe spirit, she retired from full-time teaching in 2004 and served as coordinator of alumni class reunions until 2012.
---
2012 Hall of Fame Recipients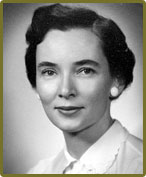 Jane Hibbard Idema served Aquinas College in a number of capacities. She was director of the college's Encore program in the 1970's, and of the Emeritus College in the 1980's. She also was a leader in establishing the Women's Studies Center at the college. She developed and expanded Encore in the early days of the program. She served in the American Red Cross in Europe during World War II, was an instructor at Grand Rapids Community College, and served on the East Grand Rapids School board. She was also on the Grand Rapids Community Foundation board and was a founding member and Board president of the Grand Rapids Women's Resource Center. Jane passed away in 2006.
---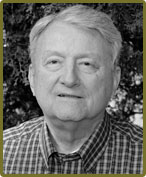 Lee Jacokes Ph. D. was the co-director of the 15-month Self-Study (1969-1971) that significantly altered the course of Aquinas College's academic program for the next twenty years. He served Aquinas in many capacities during his time at the college, including being registrar, Director of Records and Research (1970's), Director of the Graduate Management Program, Dean of Academic Administration and as a longtime professor of Psychology. Jacokes was often consulted by the press for expert commentary on trends in the workplace. Since retiring, he continues to be active with the college, recently serving on the Board of the Osher Lifelong Learning Institute at Aquinas College. He is a member of many professional societies, has been widely published in clinical psychology journals. His community involvement includes serving on boards of the Kent County Adult Mental Health Clinic, Grand Rapids Area Psychological Association, and Jellema House.
---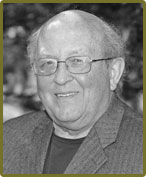 Andrew Jefchak Ph.D. came to Aquinas College in 1968 after completing his Ph.D. in American literature at Michigan State University. Jefchak received a Kellogg Fellowship in 1972 to develop a film series and film studies courses. He chaired the Aquinas College English department for 16 years. One of the pioneers of film studies in higher education, he developed popular film studies courses on the history of cinema, modern cinema, writing about drama and film, and literature and motion pictures. In the 1970's and 1980's, he organized film series on campus showing classic and world cinema. His film studies courses were among the first serious film studies courses to be offered at a college in the United States, at a time when film was considered a "popular" medium unworthy of serious literary attention. In 1976, he directed the Ireland program in Tully Cross. He is known in West Michigan for writing regular film reviews for the Grand Rapids Press since 1978, along with a variety of essays for Wonderland magazine. While a professor at Aquinas, he presented many scholarly papers at professional conferences. A published poet, he also published a short story collection, Out Of Stieglitz Park, in 2011.
---
2011 President's Award Recipient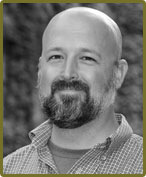 Chris LaPorte has been part of the Aquinas College family since he began as a freshman in 1992. During his four years as a student, he was involved in many activities on campus and grew as an artist under the mentorship of his professors in the Art Department. Chris graduated with honors in 1996 with a BFA in art painting. After graduation, Chris has made his living as a caricature artist and continued his involvement at Aquinas College by becoming an adjunct professor seven years ago. As an adjunct professor, Chris' involvement with his students is remarkable. He gives more of his time and energy than expected, and is an excellent example of the type of faculty member students have come to appreciate at Aquinas College. He has influenced some non‐majors to become art majors and has turned the rest of his students into art‐lovers. Aquinas College is pleased that Chris has agreed to come on full time as Visiting Assistant Professor of Art beginning this fall. Chris' most significant professional accomplishment to date is winning ArtPrize 2010 with his emotional pencil drawing, Cavalry, American Officers, 1921. This amazing 28‐foot piece was partially constructed on the campus of Aquinas College, and Chris generously included the college in his acknowledgements after he took first prize. Although Chris has received national acclaim for his work, he has remained a humble, hardworking, devoted teacher, and Aquinas College counts it a privilege that he is part of our family.
---
2011 Hall of Fame Recipients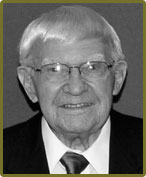 While an Aquinas undergraduate, Anthony Brink, a man of many talents, was active as a musician and leader in extracurricular activities. Graduating in the college's second class, he went on to earn an MFA in drama from Catholic University of America and an MA from Michigan State University. From 1948 to 1957, Anthony taught Latin and speech at Aquinas. As one of a minority of lay teachers on the faculty he devoted much time to student groups. He enlivened the college atmosphere through his work with the glee club and by directing, and even performing in, some dramatic productions Anthony left teaching to move to Florida, where he operated a music school. He returned to Michigan, earned an MA in guidance and counseling from Michigan State University and taught Latin and Greek at St. Paul Seminary in Saginaw. He also was coordinator of the Aquinas Lansing Extension Center and taught as a senior lecturer of communication arts. Anthony was a devoted member of the Aquinas Alumni Association; he was president in 1948 and one of the first Golden Saints. In the Lansing Diocese, he was program director for Renewal through Vatican II and received the Alleluia Award for 34 years of liturgical service at St. Therese Parish. Anthony was inducted into Saginaw Catholic Schools Hall of Fame.
---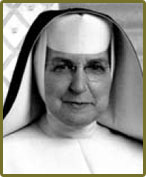 A scholar of French language, literature, and civilization, Sister M. Bertrand LaLonde taught two generations of students at Aquinas. Born in Essexville, Mich., Sr. Bertrand entered the Grand Rapids Dominican Congregation at age 16 and was soon teaching in elementary schools. Through summer study at Notre Dame, she received an MA then went abroad for doctoral work at the Paris Sorbonne and at the universities of Madrid and Fribourg. She received her PhD summa cum laude and was awarded the Medal for the French Language by the French Academy for her thesis on Maurice Barres, academician, novelist, and member of the Chamber of Deputies. In 1935, Sr. Bertrand was appointed to Catholic Junior College as directress of studies and teacher of French. She was a long‐time chair of the department of French and Spanish, served on faculty committees, and was a member of national academic associations and the American Society of Friends of France. Many of her students became French teachers and her course in French Civilization prepared many for travel in Paris and throughout France. After 30 years of teaching, Sr. Bertrand retired. She died after 86 years of religious life and three months short of her 100th birthday.
---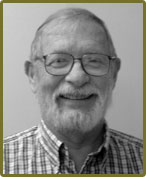 Lifelong learner, educator, and community organizer, Michael Williams holds a BS from Regis College, BSME and MSME from Marquette University, PhL from St. Louis University, and PhD from University of Wisconsin, Milwaukee. During the Civil Rights era, Mike taught in Milwaukee's inner-city schools and co-founded a school that later became the state's first charter school. With his wife, Mary Alice, he was active in community service. In 1974, Mike joined the Aquinas faculty to teach education, philosophy, mathematics, and interdisciplinary courses. In addition to teaching, Mike chaired the boards of the Eastown Community Association and the citywide Council of Neighborhood Associations and worked with community groups for civic improvement. At Aquinas, he served as faculty development director and conducted national workshops on the topic. With Mayor George Heartwell, Mike developed Aquinas's Community Leadership major, which prepares students for leadership in non-profit organizations. In 2004, Mike became dean of the School of Education, a position he held until his retirement in 2006. He remained an adjunct professor and in 2010 resumed directorship of the Community Leadership major. He has published three books on community organizing and education and co-authored Eastown.
---
2010 Hall of Fame Recipients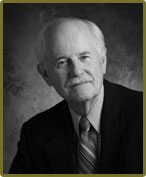 Laurence Burns was the second sibling in a family of 11, all of whom attended Aquinas. He served as treasurer of his junior class and president of the Student Senate in his senior year. With his future wife, Marion Dougherty of Chicago, he went on a service trip to Bogota, Columbia. They worked with orphans and were deeply touched by the poverty. In later years, they adopted a child from Columbia in addition to five of their own. After earning his D.O. from the Kirksville, Mo., College of Osteopathic Medicine, Burns started practice in Grand Rapids and specialized in OB-GYN. He has provided professional services for impoverished persons and physicals to student athletes without charge. Larry and Marion also revived the Irish Heritage Society of West Michigan.
---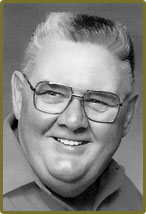 A native of Brooklyn, John O'Connor was assigned to a meteorological school in Grand Rapids during World War II. One of the trainees there was Pvt. Kenneth Marin, who would later encourage O'Connor in his involvement with the College. After stints in places such as the Aleutian Islands and Trinidad, O'Connor was hired as an accounting instructor at Aquinas in 1960. Following a two-year absence to work for the U.S. Agency for International Development, O'Connor returned to Aquinas in 1964 as an assistant professor in accounting and part-time controller. He also earned a Bachelor of Science degree. In 1967, he became a full-time controller and, later, director of Business and Finance. Under President Norbert Hruby, he was named vice president for Business and Finance and guided the College through a series of financial crises. O'Connor retired in 1988 and died in 1999. His daughter, Catherine Lileikas, is a 1974 graduate of Aquinas.
---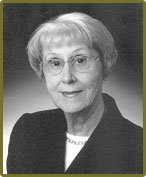 After graduating with a biology major, Muriel Karp earned master's and doctor's degrees at the University of Michigan, where she taught for several years and was active in a caucus that pushed for gender equity in salaries and promotions. She worked for NASA's Ames Research Center in California, where she won a Nylen Medal for her experiments on the correlation between weightlessness and balance and developed a computer program that provides three-dimensional simulation of surgical procedures. After retirement, she continued her research at the University of New Mexico. She was inducted into the Michigan Women's Hall of Fame in recognition of her work in medical research and social activism.
---
2009 Hall of Fame Recipients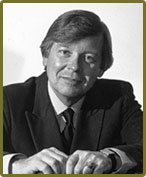 Bruce Early, Ph.D., began the Jazz program at Aquinas and taught in the Aquinas music department from 1971 until his death in 1998. He organized annual jazz festivals which grew from three local participants to colleges throughout the Midwest and brought thousands to the campus. He was considered the premier influence on the local jazz scene for a quarter of a century.
---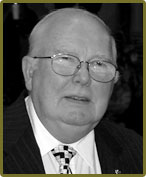 Richard Sedlecky '51 was president of his senior class at Aquinas and went on to study architectural engineering at the University of Detroit. He then returned to AQ to teach engineering classes until 2003. He became CEO of a family construction company that was highly regarded in the city. As a structural engineer for URS Greiner, Woodward, Clyde, he supervised several international projects. His community service embraced St. John's Home and Catholic Social Services.
---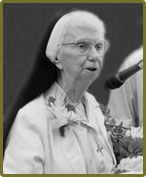 At the invitation of President Norbert Hruby in 1954, Sister Agnes Thiel O.P., '62 (†) became the director of the Emeritus program at Aquinas. This began a 30-year period in which she became a formidable advocate of senior citizens in Grand Rapids, Kent County and Lansing. She received many awards, including Distinguished American Older Volunteer of the Year from the National Association for the Aging.
---
2008 President's Award Recipient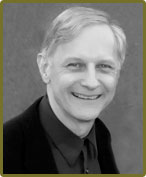 Anthony J. Foster, M.D.'73 2008 President's Award Anthony J. Foster, physician and surgeon, graduated from Aquinas College in 1973. He received his medical degree from Wayne State University Medical School in 1977 and completed his residency at Mt. Carmel Mercy Hospital in Detroit. He established his first private practice at Mecosta County General Hospital in Big Rapids in 1982 and moved to Grand Rapids five years later. Dr. Foster became an attending physician and a member of the teaching staff at Butterworth, Blodgett and St. Mary's Hospitals. He has held many professional appointments including Clinical Associate Professor at both Mercy College and Michigan State University's Department of Human Services at Butterworth Hospital. Currently, he works in the general surgery division for Michigan Medical, P.C. and is on the teaching service for the general surgical residency program at Spectrum Hospital. Foster is also the medical director for the Physician Assistant-Surgical Residency Program sponsored by the Grand Rapids Medical Education and Research Center. His service to the West Michigan community also extends to Aquinas College, where he was instrumental in establishing the campus' Foster Planet Walk and the Contemporary Writers Series, which, for 12 years, has attained a national and international reputation for excellence. His clinical career, his unfailing sense of compassionate care and his significant support for Aquinas College all have contributed to his being named the first recipient of the President's Award.
---
2008 Hall of Fame Recipients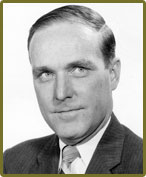 George LaMountain† Former Aquinas President Norbert Hruby once described George LaMountain as a man of "passionate conviction, unquestionable integrity, brilliant and eloquent." He gave all of himself to his students and Aquinas. Born in Salina, Kansas, LaMountain received an A.B. from the University of Kansas City and his M.A. from Catholic University of America. Following World War Two military service, he came to Aquinas where he created the department of psychology and served as its long-time chairman. As an intellectual giant, dedicated teacher and academic leader, LaMountain was a dominant figure at Aquinas for 28 years (1954-1982). He was a "Renaissance Man" who championed liberal education, read constantly and wrote on current public issues as well as on Scholastic philosophy. His razor-like reasoning and fearless voice made him formidable in debates and academic meetings. With a keen interest in developments of Vatican II, he served on the Catholic Ecumenical Commission of the Grand Rapids Diocese and was co-founder of a dialogue group with colleagues from Calvin and Aquinas in which colleagues from both colleges participated over a three-year period in stimulating discussions of theology and church history. His entire life was a quest for knowledge and wisdom.
---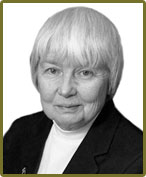 Sister Jean Milhaupt, O.P. '45 Sr. Jean is remembered by her students and colleagues for her puckish wit and her love of the English language, as well as for being the living history of Aquinas College, having been associated with the college as a student, faculty member and archivist since the earliest days of its existence as a four-year school. She has spent more time at Aquinas than anyone else. Jean Milhaupt came to Aquinas from Norwalk, Ohio in 1941, the year it became a four-year institution. Following graduation, she entered the Grand Rapids Dominican congregation. She later went on to earn a master's degree from Catholic University of America. In 195l, Sr. Jean began life-long service in the English department at the College, with a three-year leave to complete her doctorate in English at the University of Michigan. While at Aquinas, she taught literature, composition, grammar and the history of the English language. She also led student groups to the Shakespeare Festival in Stratford, Ontario, and to Arthurian sites in England; founded Sampler, the student literary and art magazine; served on many College committees; and taught often for Emeritus College. She has served as the College's archivist since retiring from teaching in 1995. As a charter member of the Aquinas College Historical Commission, she collaborated on an oral history of the College and has dedicated herself to keeping the Dominican heritage of Aquinas College alive.
---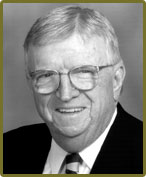 Lyle B. Morrison '52 Since graduation, Lyle B. Morrison has shared his time, talent and leadership with numerous private and public institutions and organizations. He has worked on behalf of the United Way and the Kent County Cancer Society, among others, and has helped establish the Development Council of Catholic Secondary Schools, making sure "No child would be denied a Catholic education for lack of funds." Lyle has been inducted into the Catholic Secondary Schools' Hall of Fame and under his leadership the Parish Family Center was established at Immaculate Heart of Mary (IHM) Parish. Lyle has twice served as president of the Aquinas College Alumni Association, chaired an alumni advance gift campaign, served as an Aquinas College Trustee and has been a member of the Circle Theater Board of Directors since 2003. He was also recognized with two alumni association honors, the Outstanding Alumni Award in 1970 and the Distinguished Service Award one year later. He has been a generous supporter of Aquinas College, the Diocese of Grand Rapids and the Catholic Secondary School Foundation as well as many other community organizations. In his professional career, Lyle received Distinguished Service Awards from the Grand Rapids Association of Life Underwriters and the Great West Life Assurance Company as well as the Marvin Muilenberg Distinguished Service Award from the State Association of Life Underwriters for service to the insurance industry and community. His support of the community and to Aquinas College has been immeasurable.
---
2007 Hall of Fame Recipients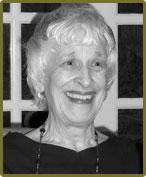 Rosemary Fowle Deen '47 After excelling in academics and literary and dramatic activities at Aquinas, Rosemary Fowle pursued graduate studies at the University of Michigan, Kenyon school of English and the University of Chicago, where she earned her doctorate. For three years she taught in the Aquinas English department. With her late husband, Leonard Deen, she taught literature and writing for many years at Queen's College (City University of New York). She was co-author of two highly acclaimed books on writing: Beat Not the Poor Desk and The Common Sense. She gave many workshops and published book reviews, articles on poetry, and a collection of essays, Naming the Light. She additionally served as poetry editor of Commonweal magazine. Deen is mother of five children, an avid reader, traveler and gardener.
---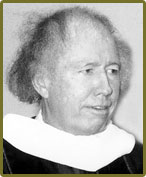 Ralph J. Bennett, Ph.D. Doctor and colonel are the titles that manifest the two sides of Ralph J. Bennett. He served with distinction in the Air Force, the Reserves and the Michigan National Guard and was awarded eleven medals, three of which were for merit. He earned six academic degrees and was an energetic teacher and a fighter for innovative programs. Bennett taught accounting and economics at Aquinas from 1960 to 1996, during which time he initiated the Career Action Program (now Continuing Education), a first in making college degrees available to full-time workers. The program was instrumental in contributing to the financial stability of the College. Marked by a characteristic sense of service, he was a dedicated advocate in bringing college-level education to prisoners and pioneered a program at Ionia Prison in the mid- 1960s. As a professor at Aquinas, Bennett was tirelessly devoted to his students, teaching heavy course loads and keeping long office hours. He was recognized and honored by both the College and community and was the recipient of the Sears Roebuck Foundation Award for Teaching Experience and Campus Leadership.
---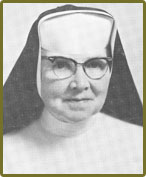 Sister Mildred Hawkins, O.P. † played a major role in the early history of the College. Always thinking on an international level, she came to Catholic Junior College with a doctorate in classical studies from the Universities of Fribourg and Munich. She first served as registrar and then as directress of studies. Later, as academic dean, she played a key role in growing the school into a four-year college. Later, she was instrumental in promoting and expanding its residential and academic facilities. Sr. Mildred drew upon her experience in Europe and brought in teachers from overseas to serve on the faculty in the fields of languages and music. She was regarded as visionary for the future, a "maker and shaker." True to the Dominican principles upon which Aquinas was founded, Sister Mildred was a steadfast advocate for the student. Her insistence on the importance of the liberal arts, high academic standards and the primacy of teaching over publication set a lasting tradition for the college. Sister Mildred passed away in 1988 at the age of 101.
---
2006 Hall of Fame Recipients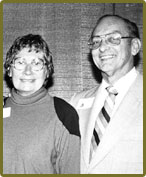 Joseph '50 and Mary Elizabeth (Beckwith '50 †) Hansknecht Joseph Hansknecht and Mary Beth Beckwith met at Aquinas where both were involved in campus activities. Joe was a class officer, president of Student Guild and the Michigan Region of National Student Association. Mary Beth worked on the Aquinas Herald and the committee which financed and built the Marian shrine. They were married in their senior year and following graduation in 1950 went on to earn master degrees. Joe taught political science at Aquinas (1953 -1957). Later, they moved to the Detroit area where they became agents for change. Mary Beth was a leader in the Christian Family Movement and the Call to Action Coalition. Joe designed an educational program on racism for the archdiocese, was a founding member of Detroit's Urban Alliance, and served on the board of the Southern Cooperative Development Foundation. He received the Bishop Emrich citation for Outstanding Layman of the Year from the Episcopal Diocese of Michigan and the Human Rights Day Recognition Award from the City of Detroit. In 1997, Aquinas honored the pair with the Outstanding Alumnus and Alumna Awards. Three of their nine children attended Aquinas. In memory of Stephen, a 1983 Aquinas graduate, who died in an automobile accident shortly after graduation, Joe and Mary Beth donated $10,000 to maintain the Marian statue and shrine. Mary Beth died in 1996.
---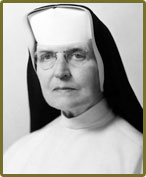 Sr. Malachi Laithwaite, O.P. † Librarian, teacher, story-teller, scholar, gardener and true gentlewoman, Sister Malachi Laithwaite devoted 35 years to the College library. Born in Ireland, she received a broad education in several countries. Then she came to the United States, gained a master's degree in library science and experience in several libraries. Joining the Grand Rapids Dominicans, Sr. Malachi was assigned to Catholic Junior College as the first full-time librarian. She built up the library holdings and moved them to three different sites as the College grew. She was an authority on children's literature, organizer of the Friends of Aquinas College Library, and a founding member of the local Story-Spinners League. On visits to her family in England, she met literary figures such as C. S. Lewis and searched in book shops for bargains. Aquinas granted her an honorary doctorate of letters 1970. For six years after her retirement in 1971, she worked with Indian youth in San Juan Pueblo, New Mexico. She then returned to Grand Rapids and spent her final years in the House of Studies (now Hruby Hall). Renowned Grand Rapids' artist Paul Collins' created a painting of Sr. Malachi at work in the Hruby Hall garden. The painting is displayed in the College's Hauenstein library. Sr. Malachi died in November 1980.
---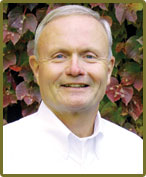 R. Paul Nelson, President Emeritus Between 1969 and 1997, Paul Nelson served Aquinas in many capacities. He began as associate academic vice president (1969-1973) and moved to dean of curriculum (1973-1975), dean of continuing education (1975-1984), dean of student development (1984-1990), interim president and, finally, president (1990-1997). Paul originated the Summer School Without Walls concept, developed field experience semesters and independent study. He was honored by the National Association on Career Development for Persons with Disabilities. In 1990, during a time of financial crisis at the College, he accepted the presidency and restored a spirit of community. He introduced strategic planning and total quality management and supported students in their plan for renovating Cook Carriage House. He emphasized the Dominican heritage of the College: learning, service and community. In 1997, he retired from the presidency. but has continued to remain active in the community and academic affairs, teaching at Aquinas Emeritus College, serving on College-related committees and leading book discussions for the Grand Rapids Public Library.
---
2005 Hall of Fame Recipients
Patrick M. Quinn '58 After completing a military enlistment that interrupted his collegiate studies, Patrick Quinn re-entered Aquinas College and graduated in 1958. He had a long career in the food industry beginning with Nabisco, spending time in sales and management. In 1973, he joined the Grand Rapids-based D&W Food Centers, serving in several capacities, including executive vice president. He finished his career as president and CEO of Spartan Stores from 1985 until his retirement in 1997. He served on the board of Old Kent Bank (now Fifth Third Bank) as well as numerous food industry-related boards and committees. His community service has been widespread and included the United Way, Junior Achievement, the American Cancer Society Foundation, Special Olympics and the Racial Justice Institute. In 1987, he became a trustee of Aquinas and, later, the first alumnus to serve as chairman of the board. He received the Outstanding Alumnus Award in 1991. After completing a nine-year tenure as trustee, Quinn was granted trustee emeritus status. However, he returned to the board again as a trustee and continues to serve on several board committees. He has committed his time to serving the Catholic Church at the parish, diocesan, and national levels. He is a member of the National Advisory Committee to the U.S. Council of Bishops and is on the board of Legatus. Pat and his wife, Rita, who have been married 50 years, have four daughters, two sons and 11 grandchildren.
---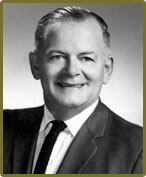 Lewis B. Clingman, Ph.D. †was an enthusiastic, dedicated teacher who spent his entire professional career at Aquinas (1946-1976). After serving as historian for the U.S. Air Force overseas, he joined the College faculty in 1946. He was recruited by Monsignor Arthur Bukowski, the College's first president, and they became lifelong friends. He served as chairman of the history department from 1948 until 1968, when he resigned to devote more time to research and writing. During that time, and until his death in 1976, Clingman continued to be a leader in the lay faculty. In his teaching and living, he was faithful to the social teachings of the Church, committed to racial justice and a living witness to the Gospel. Through his many speaking engagements and his involvement in civic and diocesan affairs, he kept the name of Aquinas before the public. He was a charter member of the Grand Rapids Human Relations Commission and wrote his doctoral dissertation on its history. He was a consultant for the Story of Grand Rapids, edited by Z.Z. Lydens, and for Michigan Catholic Schools in the area of history. The Clingman gift to Aquinas has included his wife, Dorothy, six children and two grandchildren, all of whom attended the College. Clingman's oldest daughter, Mary Brigid is a Dominican Sister at Marywood. He died in 1976.
---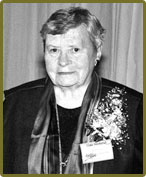 Gertrude Horgan † When Gertrude Horgan joined the Aquinas faculty in 1955, she had already been vice president of Incarnate Word College, San Antonio, and had received a gold medal from Pope Pius XII for service to the Church. While at Aquinas (1955 -1979), she continued to exert strong leadership in academics and in service projects. On the death of Sister Marie Celeste Stang, she became dean of women. As a member of the English department she introduced offerings in world literature, black culture, and women in literature and promoted interdisciplinary studies. She established the still flourishing Irish study program in the mid-1970s, was a leader in the local Irish Heritage Society and collected and published James Barry's Tales from the West of Ireland. Her apostolic spirit is shown in her initiation of student outreach programs in Latin America and in service to the National Council of Catholic Women. After retiring from Aquinas in 1979 she moved to Cape Cod where she helped establish Wisdom College, a non-credit program for retirees. She died in 1996.
---
2004 Hall of Fame Recipients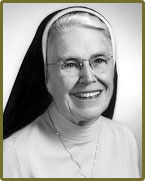 Sister Aquin Gallagher, O.P. † Outstanding teacher and advisor to alumni for many years, the former Catherine Gallagher, who was born in 1898 in Wilkes-Barre, Pennsylvania, joined the Grand Rapids Dominicans in 1915. After becoming Sr. Mary Aquin, earning graduate degrees in English and journalism and, teaching in secondary schools, she joined the faculty of Catholic Junior College in 1933 and helped it become Aquinas. Over the years, she taught every English class from Anglo- Saxon to linguistics, with Latin and Greek on the side. As advisor for student newspapers, she received a medal from the Catholic School Press Association. She served on the board of directors of the Catholic Renaissance Society of America, helped organize the national literary honor society Lambda Iota Tau, and received the Faith and Service Award of Kappa Gamma Pi, national honor society for women in Catholic colleges. In 1956, she became faculty advisor to alumni and was granted the Outstanding Service Award in 1972. She kept abreast with everything contemporary, changing religious garb after Vatican II, discussing the latest novels, dramas and films. In her 45 years at the College, she inspired countless students by her contagious enthusiasm and joy in literature and the interest she took in their personal lives. She died in January, 1978.
---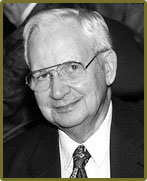 Norbert Hruby Ph.D. Aquinas' second president, Dr. Norbert Hruby, came to the College in 1969 with a Ph.D. in English from Loyola University. He brought with him an extensive background in drama, radio and television and educational leadership at his alma mater, University of Chicago and Mundelein College in Chicago. The Self-Study which he directed resulted in major changes in curriculum, governance, student and faculty rights and responsibilities. His innovations helped to put the College on a sound financial basis and brought to the campus adults in degree-completion programs (Encore and Career Action), non-credit classes for older students (Emeritus College) and a Master of Management program. A major capital campaign resulted in renovation of several campus buildings and erection of the Art and Music Center. He served the broader community by initiating the Eastown Neighborhood Association and serving as a board member or consultant for numerous educational, religious and cultural organizations at the local, state and national levels. He has been the recipient of honorary doctorates from Hope College, Kendall School of Art and Design and Aquinas. He retired from the presidency in 1986 and continues to pursue his lifelong interest in theatre by writing plays and traveling with his wife, Dolores, a prominent choir-director and composer - when she is available.
---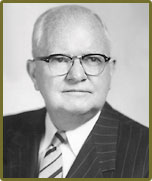 C. Arthur Woodhouse †, financier, executive and Catholic lay leader, earned the title "Mr. Aquinas" through his many services to the College. In the 1940s and 50s, he advised the all-Dominican Board of Trustees on business, finance and community relations. He participated in planning all the major construction on campus up to 1979. He was co-chairman of the celebration of the College's 40th anniversary (1962). Later, he received an honorary doctorate of laws from Aquinas - cited as a great friend-raiser and supporter of the College - and the Alumni Outstanding Service Award. In 1969, he became the first lay member of the Aquinas Board of Trustees and remained as a trustee until 1980. In 1977, the Woodhouse Learning Resource Center was dedicated in honor of him and his wife, Marguerite. He served the Grand Rapids Diocese on Bishop Allen J. Babcock's Advisory Board and the Board of Directors of Resurrection Cemetery and as Chairman of the 1959 Diocesan Development Fund campaign. He died in 1981 at the age of 84.
---
2003 Hall of Fame Recipients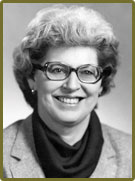 Marcia (Miller) Clapp '46 † worked at Aquinas for 20 years, beginning in 1960, serving in a number of capacities, including publicity coordinator, director of publications and director of public relations/alumni. In 1980, she left Aquinas to become public information manager at St. Mary's Hospital in Grand Rapids. She met her husband, Charley Clapp Sr., while the two attended Aquinas. They were married in 1949. He died in 1959. Before coming to Aquinas, she had worked as a reporter and columnist for West Michigan Catholic, and did freelance writing for The Grand Rapids Herald (now the Press). In 1976, she received the Aquinas College Outstanding Alumna Award for her loyalty to the College and her support of and friendship with members of the Aquinas community. Marcia and her husband, Charley, Sr., had five children, Mary '72, Bruce '74, Kevin, Charles Jr. '78 and Teresa '80. Marcia passed away in 1985 at the age of 60.
---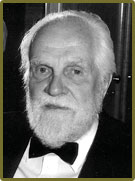 Kenneth J. Marin '47 was a member of Aquinas College's first entrance class in 1940. He enlisted in the U.S. Army Reserve Corps in 1942 and, the following spring, was called to service as an Air Force weather observer. After military service in Italy, he returned to Aquinas to complete his undergraduate degree. After a brief teaching stint at St. Joseph's College in Indiana and graduate work (M.A., A.B.D.) at the University of Michigan, he returned to Aquinas in 1953 as a faculty member and director of public relations. In 1954, he founded the Aquinas College Credit Union and, for many years, became very active in the credit union movement. In the mid-to-late 1960s, he served as president of the Credit Union National Association and consulted internationally on credit unions. In 1969, he was elected to the Michigan Credit Union Hall of Fame. In 2001, he was awarded an honorary doctorate in social sciences from Aquinas College. He and his wife, Mildred (Jablonski '47), have had six children, all of whom attended Aquinas: † Mark '71, David '74, Kevin '77, Marysharon '78, Elise '81, and † Molly.
---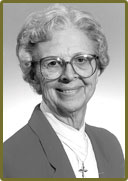 Sr. Aquinas Weber, O.P. '58 entered the Grand Rapids Dominicans in 1944, and earned her B.A. at Aquinas. She did graduate work at Catholic University of America and Marquette University before completing her M.A. in sociology with a focus on urban studies at the University of Michigan. In her long and distinguished career, she has served as teacher, principal, directress of student sisters, as well as being prioress of the Dominican Sisters, Marywood. Her service to Aquinas College includes work as former chairperson and member of the College Board of Trustees, director of the Emeritus College, vice president for Development and, since 1988, Chancellor, until her retirement this summer. She has served on many boards including those of the Greater Grand Rapids Housing Authority, Old Kent Financial Corporation (first woman elected), the Salvation Army, St. John's Home, Gleaners and Hospice of Grand Rapids. She also served as director of the Eastown Neighborhood Project. She has received numerous awards including the National Jewish Foundation's Tree of Life Award, Notre Dame Award for leadership in Christian ideals, the first Aquinas Reflection Award, and the Legacy Award from the Greater Grand Rapids Women's History Council.
---
2002 Hall of Fame Recipients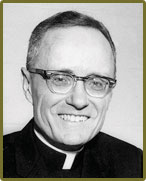 Monsignor Arthur F. Bukowski led the College through 35 years of formation and expansion. Born in Bay City, Michigan, he attended St. Joseph Seminary in Grand Rapids and completed his graduate work at Catholic University of America and Sulpician Seminary in Washington, D.C. Ordained in 1933, he served as dean of Grand Rapids Catholic Junior College, and was named president when that institution evolved into Aquinas College. An early leader in interracial justice projects and labor relations, he chaired the Michigan Committee on Civil Rights and served on the Michigan Fair Employment Practices Committee. He was also on the executive committee of the Association of Independent Colleges and Universities of Michigan (AICUM). After leaving Aquinas in 1969, he continued his missionary work in Appalachia and Guatemala, taught at St. Joseph Seminary and served as director of the Society for the Propagation of the Faith in Grand Rapids. Monsignor Bukowski passed away in 1989. The campus chapel is named in his honor.
---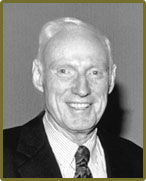 Jerome C. Byrne '48 graduated from Aquinas College and attended Harvard Law School, where he was editor of The Harvard Law Review before graduating magna cum laude. Moving to Los Angeles, he joined the firm of Gibson, Dunn and Crutcher LLP, and, eventually, became a partner. As a specialist in labor management relations, he headed the firm's labor and employment department. In his long and distinguished legal career, he practiced before the United States and California Courts of Appeals and before the Supreme Court of the United States. In 1965, he headed a team appointed by the University of California to study the causes of student unrest. The influential Byrne Report recommended sweeping changes to the University of California system. He served for 12 years on the Aquinas College Board of Trustees and endowed the prestigious Byrne Scholarship, awarded annually to the first place finisher in the Spectrum Scholarship Competition. He passed away in October 2001.
---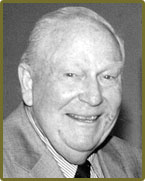 Peter M. Wege is well known for his philanthropy and leadership not only in West Michigan and throughout the state, but around the globe. Since 1956, he has been an advisor and consultant to Aquinas on a variety of issues and served 13 years as a member of the College Board of Trustees. In addition to his generosity to Aquinas, Wege has been a special benefactor of Saint Mary's Mercy Medical Center, the Franciscan Life Center in Ada, the Grand Rapids Art Museum, as well as many other community and environmental organizations. He continued his generous support of the College as a major contributor to the Aquinas College Performing Arts Center. Wege, who was once described as one of the "foremost green thinkers in the design industry," is the author of the book "Economicology" that encourages businesses to be environmentally responsible. He is the founder of the Grand Rapids-based Center for Environmental Studies. And, in 1997, he established the annual Wege Speaker Series at Aquinas. It was created to promote greater awareness of important issues affecting our global community, the environment and human spirituality and to generate dialogue necessary to develop solutions to those problems.