Life, Amplified
Explore Grand Rapids, Michigan
---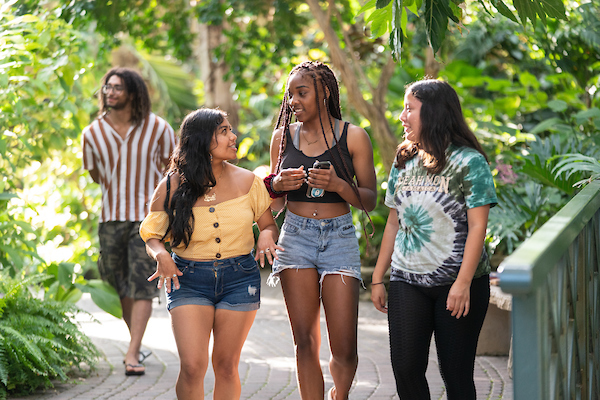 Prepare To Thrive
Your Future Is Here
Located on the eastern edge of Grand Rapids, Aquinas' location allows students to reap the benefits of living in Michigan's second-largest city. With over one million people in the greater metropolitan area, students have the opportunity to take advantage of the thriving city that is frequently ranked as one of America's best mid-sized cities.
VISIT GRAND RAPIDS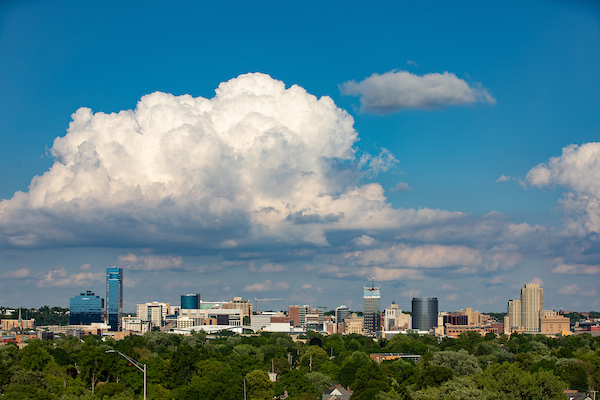 So Much To Do!
It's Your Time to Experience
Grand Rapids features world-class concerts, arts, sports and lakeside recreational activities. The city and surrounding areas offer a global array of dining and cultural options. Grand Rapids is filled with big opportunities balanced by a small-town heart that beautifully complements the personalized education we offer.
See what's happening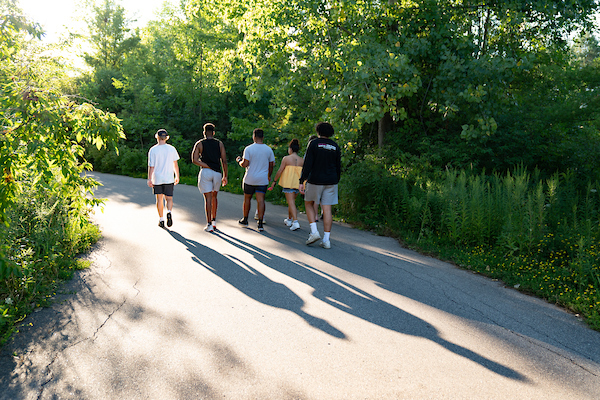 Get to Know Eastown
Your New Neighborhood
Aquinas is situated in Eastown, Grand Rapids, a vibrant neighborhood full of shops, restaurants, cafes, and activities. Grab a smoothie and shop around before getting dinner and catching a classic movie at Wealthy Theatre without even needing to hop on the bus. Walkable, friendly, and lively, you will have lots to explore.
Meet the Eastown Community Association

Grand rapids, Michigan
Events, Organizations, Destinations, and More
Grand Rapids is rich in culture, thriving economically, and always provides something to do. From ArtPrize to LaughFest to the hundreds of events at the Van Andel Arena, Grand Rapids always knows how to entertain!
The city of Grand Rapids offers such attractions as the Gerald R. Ford Museum, Frederik Meijer Gardens & Sculpture Park, the John Ball Zoo and the LMCU Ballpark. Grand Rapids boasts several professional performance groups including Opera Grand Rapids, Grand Rapids Symphony, and the Grand Rapids Ballet Company.
#1 Aquinas College earns Best College Location in Michigan (Niche, 2023)
#1 Safest Cities in Michigan (Wallet Hub, 2022)
#1 Best Cities to Raise a Family in the U.S. (Rocket Homes, 2022)
#2 Top 10 Remote-Ready Cities in the U.S. (Livability, 2021)
#2 Most Beautiful and Affordable Places to Live in the U.S. (Travel + Leisure, 2023)
#10 Top Cities for Young Female Professionals (Pheabs, 2023)
#18 Best U.S. Cities for starting a Career After College (Coworking Cafe, 2023)
#20 Best Place to Live in America (U.S. News & World Report, 2023)
To plan your visit to Grand Rapids and learn more about what the second-largest city in the state has to offer, visit ExperienceGr.com.
2
Miles fom AQ to Downtown
2100+
Restaurants in Grand Rapids
2nd
Largest City in Michigan