HIGH VALUE. AFFORDABLE.
A Great Return On Your Investment
You hear a lot about student debt in the news these days and, understandably, you might be concerned. We are too. That's why we work with our students so they take on less debt in four years than they earn in their first year of work. The average net cost at Aquinas is about $4k below the average you'd pay elsewhere.
May 1 - State of Michigan FAFSA priority deadline. Our school code is 002239.
May 1 - Enrollment Deposit preferred deadline.
NET PRICE CALCULATOR FORMS & POLICIES
$50K

Average Starting Salary

$30K

Average Student Debt

100%

New Students Recieve Financial Aid

$22M

Awarded Last Year
---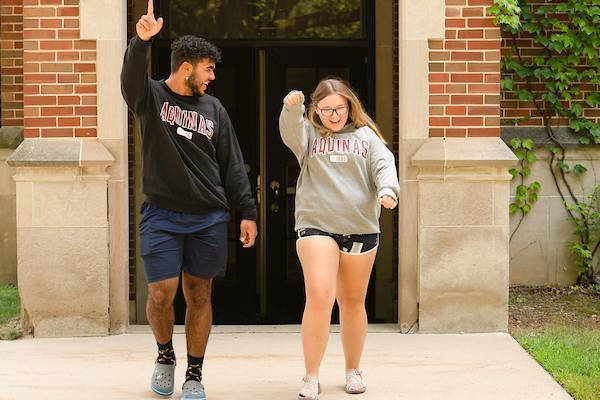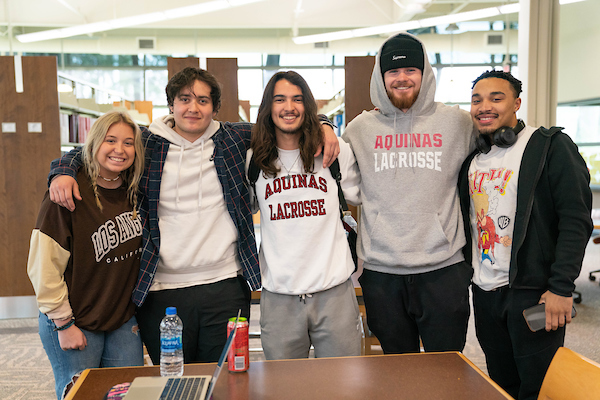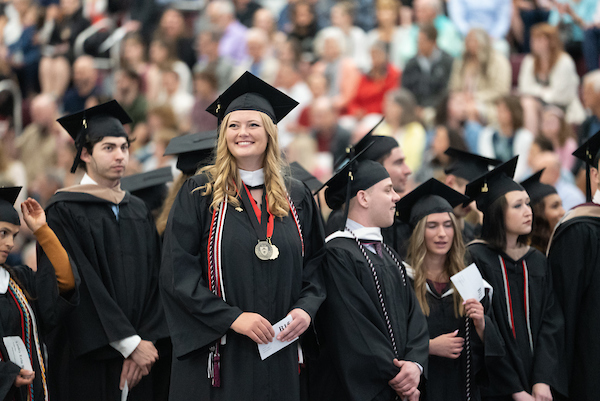 We are known for making the college experience affordable for our students and families.
Let us help you find an affordable path to your future. We're here to help you through every step of the financial aid and application process.
We connect you with scholarship and aid opportunities, so you take on no more debt in four years than you'll earn in your first year of work.
---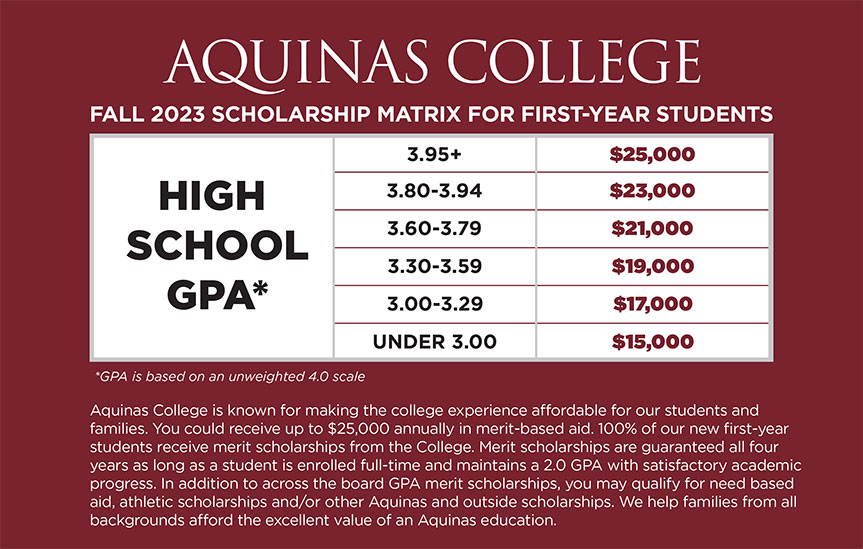 "Having access to scholarships has allowed me to worry less about the financial side of school and focus on my studies."
---
We're Here to Help
Our financial aid counselors are the best listeners. Feel free to contact them with your questions.
Phone: (616) 632-2893
Email: financialaid@aquinas.edu