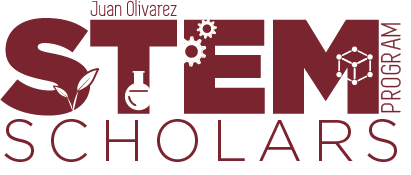 A new cohort of Juan Olivarez STEM Scholars have joined the Aquinas College student body equipped with new skills, new friends and the confidence to take on the next four years. The fifteen first-year STEM students arrived three days before traditional orientation to take part in workshops, skills training, social activities, and more.
The program started in 2017, after Dr. Jennifer Hess and Dr. Elizabeth Jensen attended separate higher education conferences and came away with the same thought.
"We saw this need for our STEM students to have more support," said Jensen. "Through the program, we hope to help them build community so that they know people on campus and they know they're part of a group before they start with everybody else."
Students in this year's Juan Olivarez STEM Scholars program learned important skills through events and activities like a workshop on how to use a scientific calculator, note taking practice through mini-lectures from STEM faculty, lessons on strategies for reading textbooks and other academic writing, and an observation activity. Professors from math, chemistry, biology and geography, and staff members from departments like the library, the counseling center, the Writing Center, and the Office of Student Success offer helpful tips, resources, and friendly introductions. Plus, there are games, movies, team building activities and even an escape room simulation mixed into the schedule.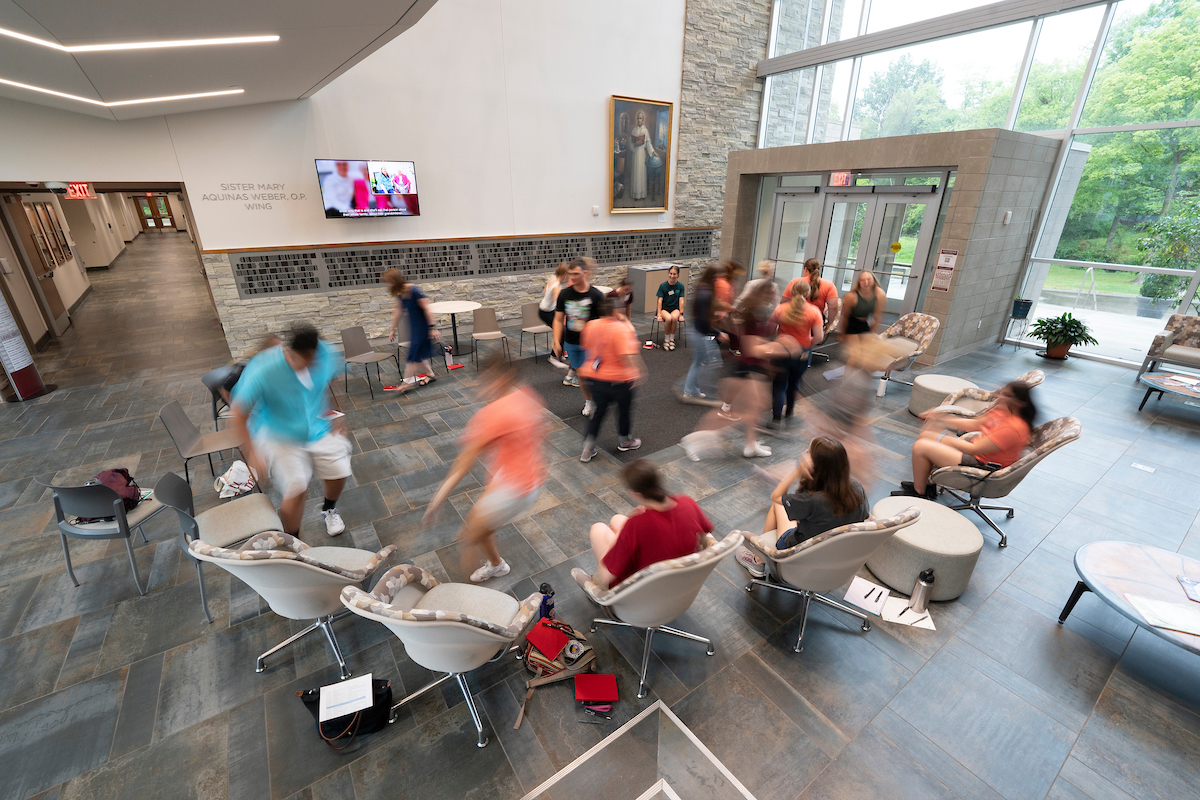 By the end of the three days, students know exactly where to go for help and have the skills they need to have a successful first semester, but the program doesn't end after those three days. Juan Olivarez STEM Scholars continue to be invited to events that keep them connected and in community with STEM students and faculty throughout their time at Aquinas College.
"Once or twice a month we'll have an event like an educational presentation, or we'll go for ice cream," said Dr. Jensen. "We've taken field trips to conferences. We've painted pumpkins. We do lots of things to keep the community engaged with each other."
That community can be a big help when it comes to finding internships, job openings and research opportunities. Three classes of Juan Olivarez STEM Scholars have graduated from Aquinas and gone onto careers in their field or graduate school, but even this year's coaches who are still enrolled at AQ are seeing the benefits.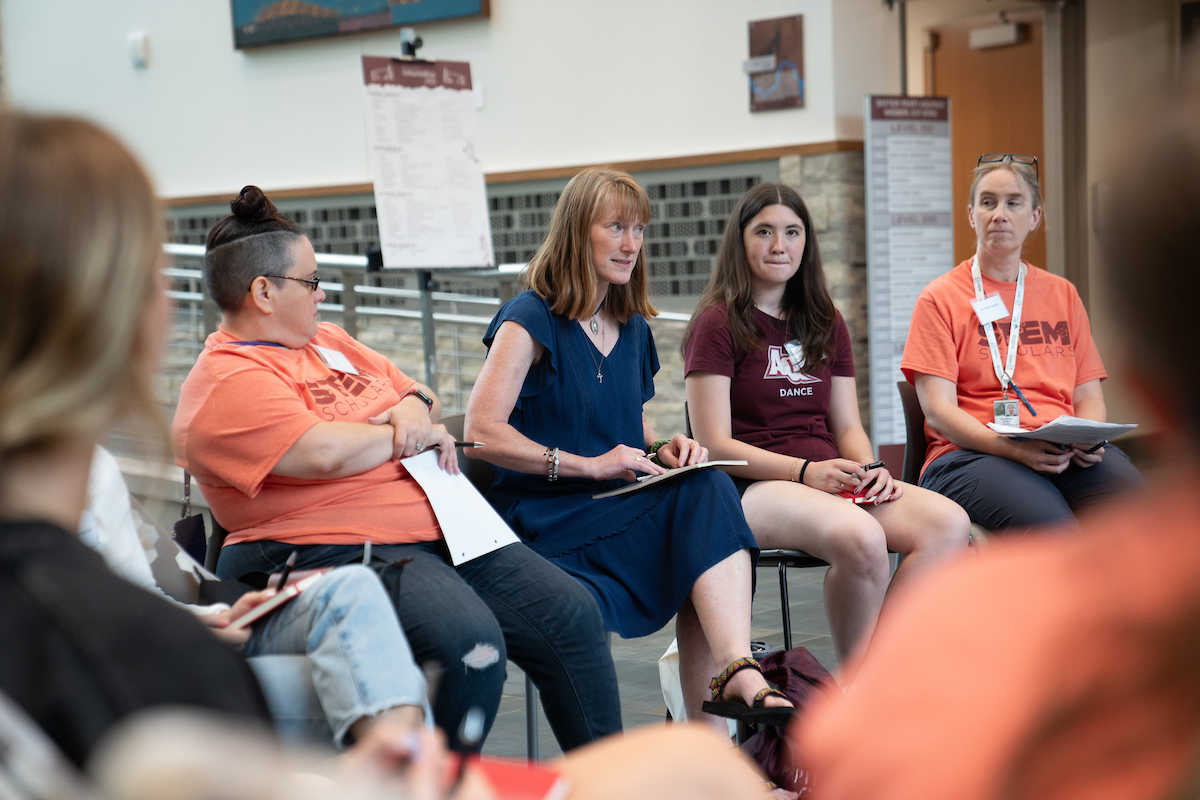 "The most valuable thing is the connections that you make," said sophomore STEM Scholars coach Allison Kaatz, who found a valuable connection in Biology professor Dr. Rebecca Humphrey. "She introduced me to the SULI (Science Undergraduate Laboratory Internships) Program. So, this summer I was able to do undergraduate research at Argonne National Laboratory."
Sophomore Chiara Bonfissuto also obtained an exciting summer research opportunity in her field. "Thanks to some of my professors I was able to get an internship back home in Italy in a laboratory for one of the main producers for big brands like Louis Vuitton, Chanel and Balenciaga," said Bonfissuto. "We would test the fabrics to make sure that they're fit to be worn for a long time."
As an international student, Bonfissuto was deeply grateful for the opportunities the STEM Scholars program provided her to settle into her new home at Aquinas and she's delighted to be able to support students as a coach, whether they need help finding a building on campus or a ride to the store.
"It's a great way to get ahead," said Bonfissuto. "It gives you a lot of opportunities, especially getting to know the professors. It makes you realize that they're not as scary as they might look on the first day of the semester when you first step into the classroom."
Students in this year's group of first-year STEM Scholars agree. "I would definitely recommend this program to other students," said Delany Lovely, who plans on majoring in biology on the pre-dental track. "I think it's a very good program if you want to get a little leg up."
On top of getting a leg up academically, they're getting a head start on making friends.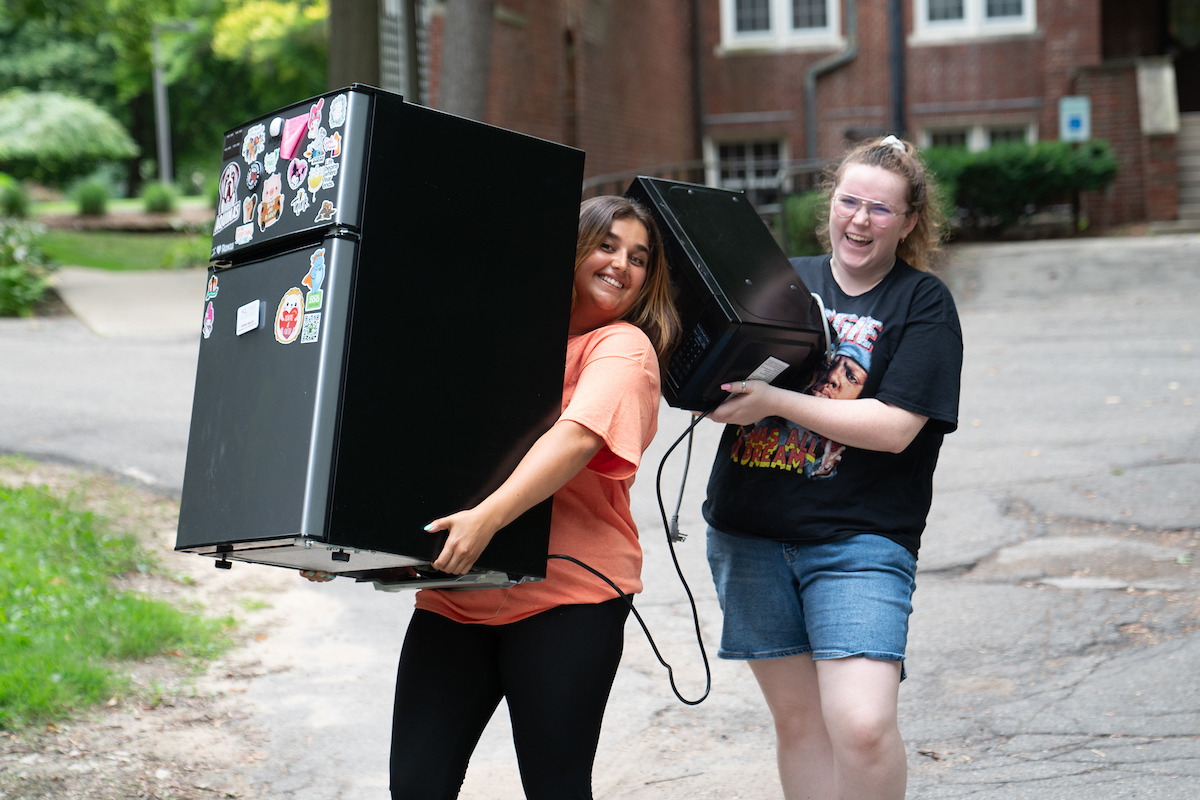 "My favorite thing is just being around all the people," said first-year kinesiology major Terrance Jones. "It's a fun group. So we're always laughing and getting to know each other."
Now, the students have begun their first classes. STEM Scholars co-founder and co-director Dr. Jennifer Hess is excited to see how they grow beyond those first three days.
"That's one of the things that I like best," said Dr. Hess. "I really love being able to follow these students throughout their time at Aquinas and seeing them succeed, whatever that means for them."
Eligible students who have submitted their deposit to attend Aquinas College will receive an email invitation to the program in the spring. Participants will be accepted on a first-come, first-served basis until the available seats are filled.
The Juan Olivarez STEM Scholars Program, made possible by the generous support of an anonymous donor, was named in honor of alumnus and President Emeritus Juan Olivarez to recognize his lifelong commitment to ensuring equitable access to quality education.