Laundry Services
Residential washers and dryers are managed by WASH services. These are pay per load units that are activated using an app. You can download the WASH-Connect app and add funds to your account when you arrive.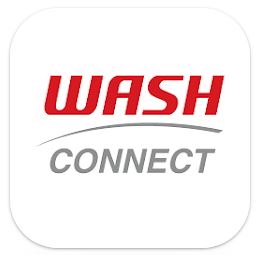 ---
AQ Bikes
Visit Campus Safety to access bike rentals, bike repairs, bike permits and hammock rentals.
---
We require up-to-date contact information in case of emergency. After you receive your login information at STAR, go to MyAQ to make updates. See detailed instructions on our website.
Protection and services 24/7/365
Dorms are locked 24/7, accessible only to residents and staff with ID Cards and appropriate access.
"Blue light" call boxes are located throughout campus for immediate access to Campus Safety.
Download the AQ C.A.R.E.S. app to your smart phone to receive campus alerts and information.
---
If you have tech questions, call the Help Desk at (616) 632-2050 or email techhelp@aquinas.edu. Check the website for information on New Student Essentials.
---
The Mail Room is open Monday – Friday from 8:00 AM – 5:00 PM. You will receive an AQ email notification and text message when you receive a package. All outgoing mail must be brought to the mail room (AB 053) before 3 p.m. to go out that day.
Your new address!
Your Name
Aquinas College
Building and Room #
1700 Fulton St. E.
Grand Rapids, MI 49506
---
Find out about the food options on campus and sign up for a meal plan that's linked to your Student ID, so you never have to carry cash.
---
If you plan to bring a car to campus, you can purchase a parking permit from Campus Safety.
---
It's easy being green at AQ! There are lots of ways to get involved, and you can start by learning more about the Zero Waste Systems at AQ: recycling, composting and special collections.
The GREEN TEAM can answer your sustainability questions and help you during move-in!
---
Residential students or their families should carry sufficient insurance to cover student property losses in the residence hall in case of theft, flood, fire, or other causes. For your convenience, we have provided information regarding an option for property insurance.
---
---