It should come as no surprise to anyone who has visited Aquinas College that there are rumors of ghosts on campus. Several of the buildings hold histories spanning well over a century. Stories of strange sights and sounds are passed from generation to generation, with new terrifying experiences added to the list each year.
This Halloween season, we thought we'd share a few notable hauntings with the Aquinas community. Whether you're a believer or a skeptic, these stories might have you thinking twice about entering one of these old mansions at night.
Residents of Holmdene, Brookby and Browne Center: read at your own risk.
Holmdene Manor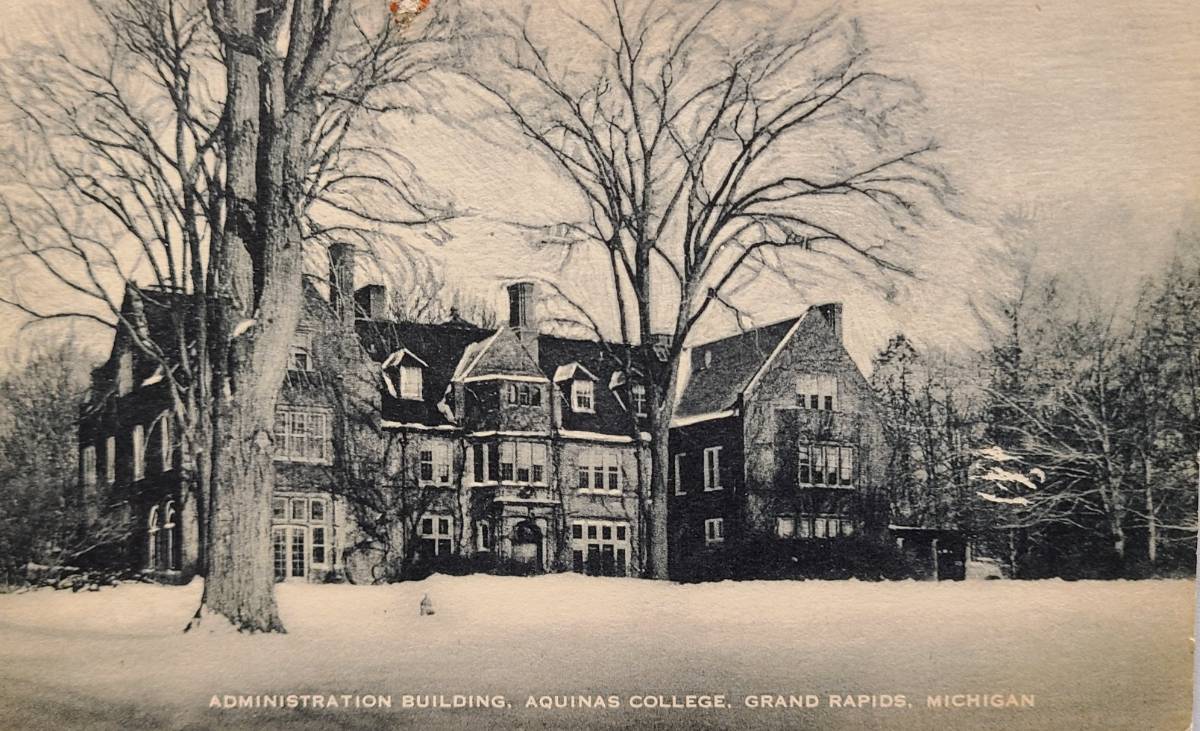 Holmdene Manor was built in 1908 for lumber baron Edward Lowe and his wife Susan Blodgett Lowe. With its stunning garden and a third-floor ballroom, Homdene was the perfect place for hosting notable guests. In fact, Theodore Roosevelt once spent the night in a room on the second floor.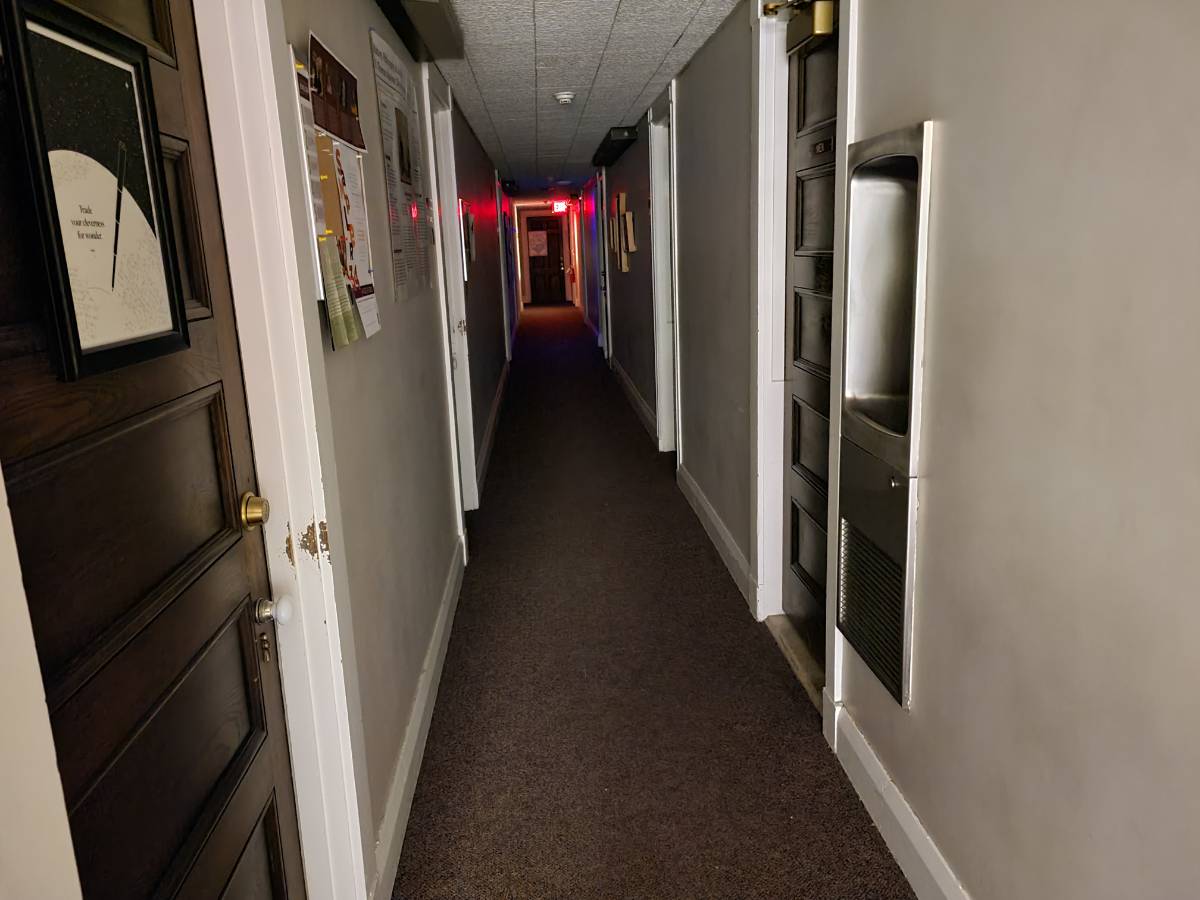 Edward and Susan both passed in the 1930s. Susan actually died on the property, suffering a heart attack while tending to the garden, and Edward died soon after. The estate was owned briefly by the University of Grand Rapids. After the University folded, in 1945, Aquinas College purchased the property.
Walking around the building today, it's easy to imagine the manor's past life as the bustling home of a wealthy family and their servants. From offices with ornate fireplaces to meetings in the garden-facing loggia, it's a unique place for work and study. But perhaps a little more of the past than we'd like to see still hides in the creaking floors and narrow halls.
For years, campus safety officers and housekeepers have reported eerie experiences in Holmdene. Some avoid the house altogether once the sun sets. Others have tried turning up the radio to drown out the sounds of the house. The most common auditory anomalies are the voices and laughter of children or footsteps.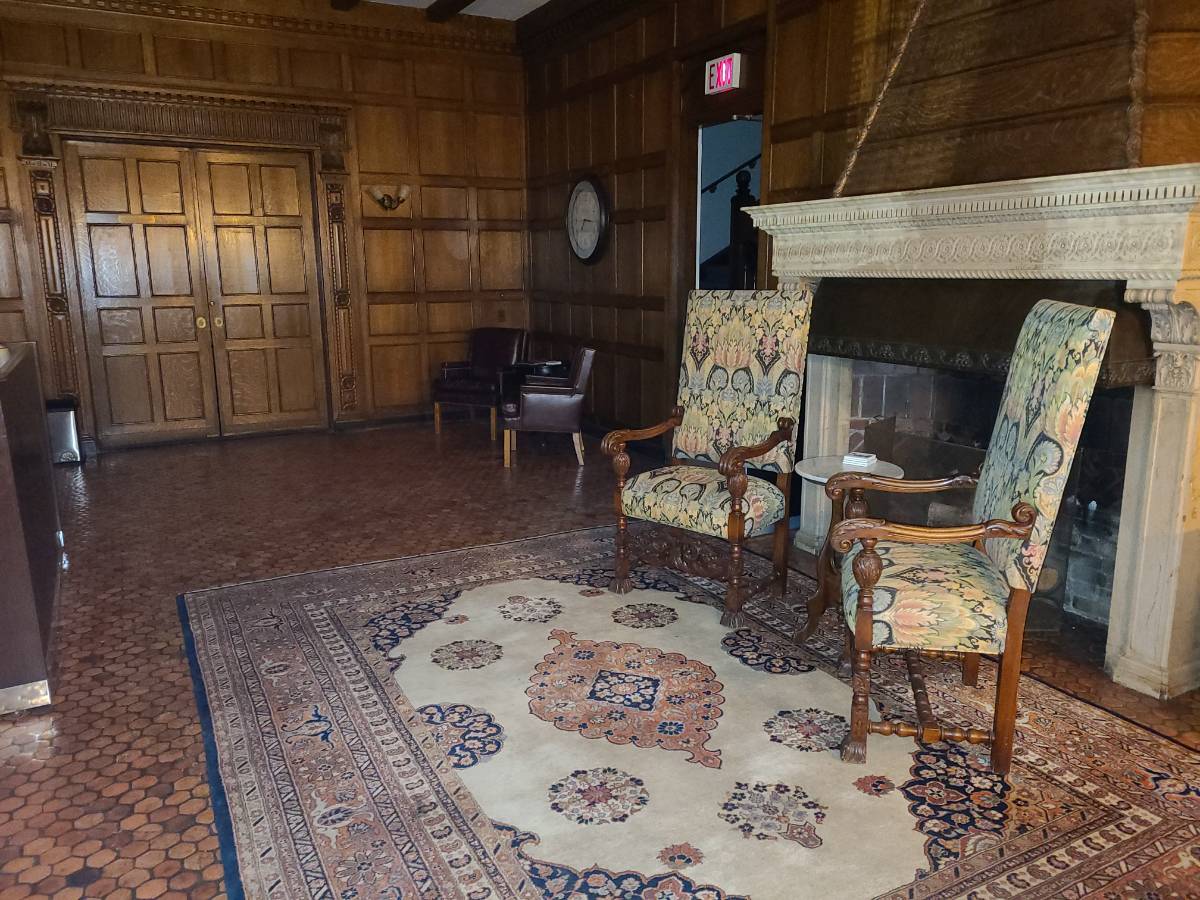 "Housekeepers still to this day hear a little girl saying 'hi'," said Ryan Wendt, campus locksmith and member of the Aquinas Historical Commission. "They turn around. Of course, no one is there."
Green lights glowing in a third-floor window of Holmdene are commonly reported. Wendt kept an eye out, hoping to see it for himself, and one night he did. He went inside to investigate the third-floor hallway and offices, but could only find the red light of the EXIT sign.
One campus security officer working a night shift at Holmdene said he felt a distinct puff of air blow directly into his face while sitting in the corner of the lobby. He was unable to find the source. He stopped taking night shifts after that.
Brookby House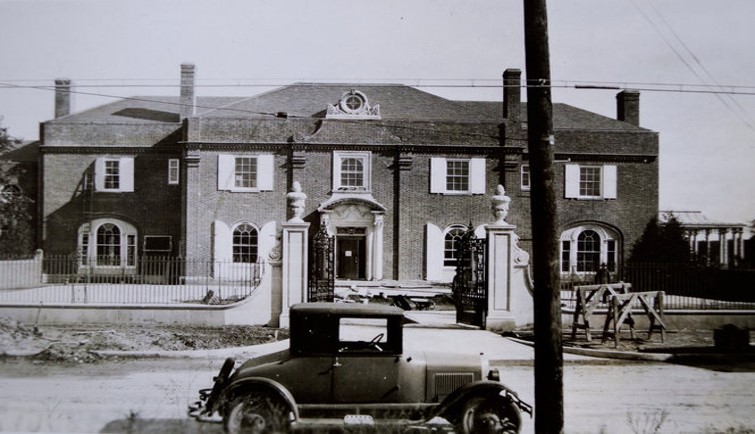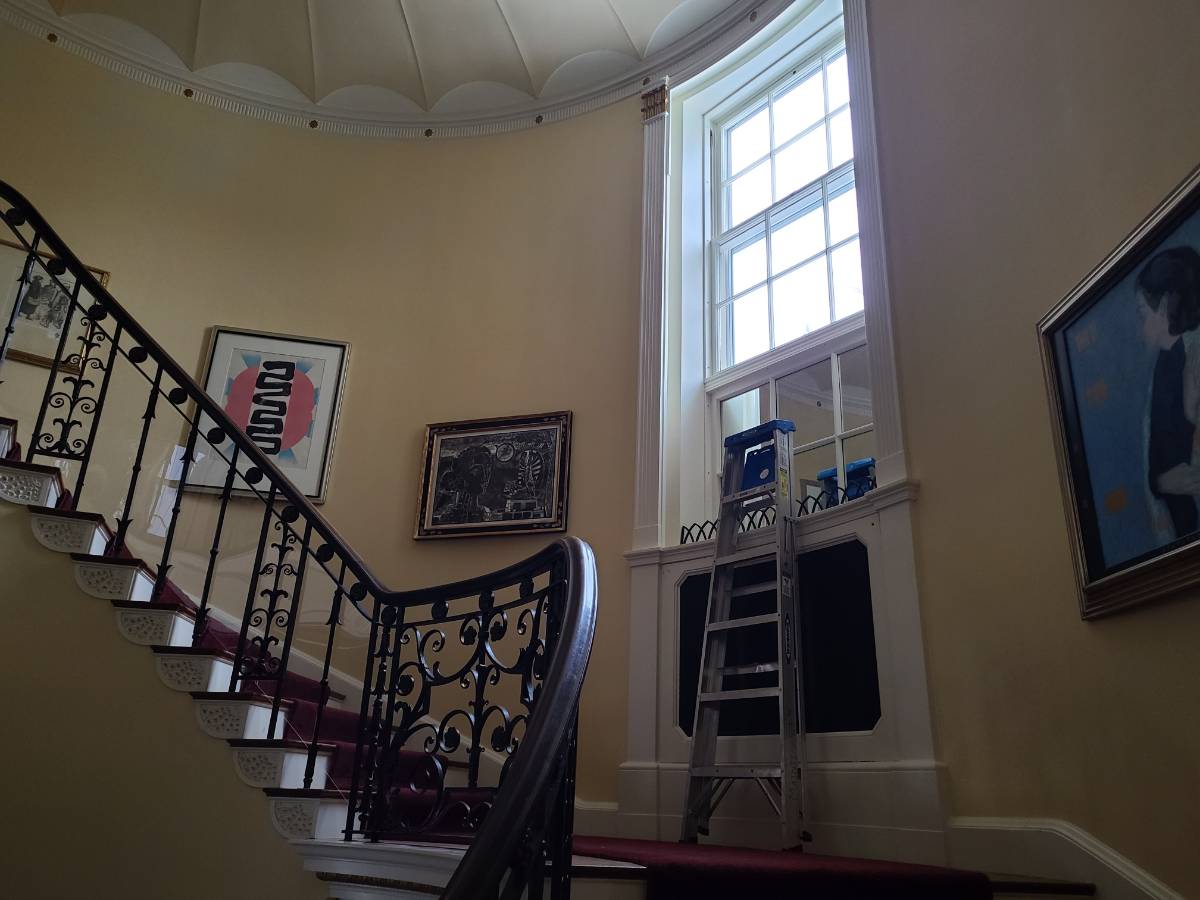 Just across Robinson Road from Aquinas' main campus is the Brookby House. John Blodgett, brother of Susan Blodgett Lowe, and his wife Minnie had the house constructed in 1928. The house stayed in the possession of the Blodgett family until the '90s. Sam and Janene Cummings donated the Blodgett Estate to Aquinas College in 2011, and Aquinas' presidents and their families have lived there since.
Brookby residents and visitors have had weird experiences in the house, including the sighting of figures at the end of hallways and in windows.
Wendt tells a particular story of a UPS driver who came through the estate gates to deliver packages to the house. When he looked up at the window above the door, he saw a woman looking out over the driveway.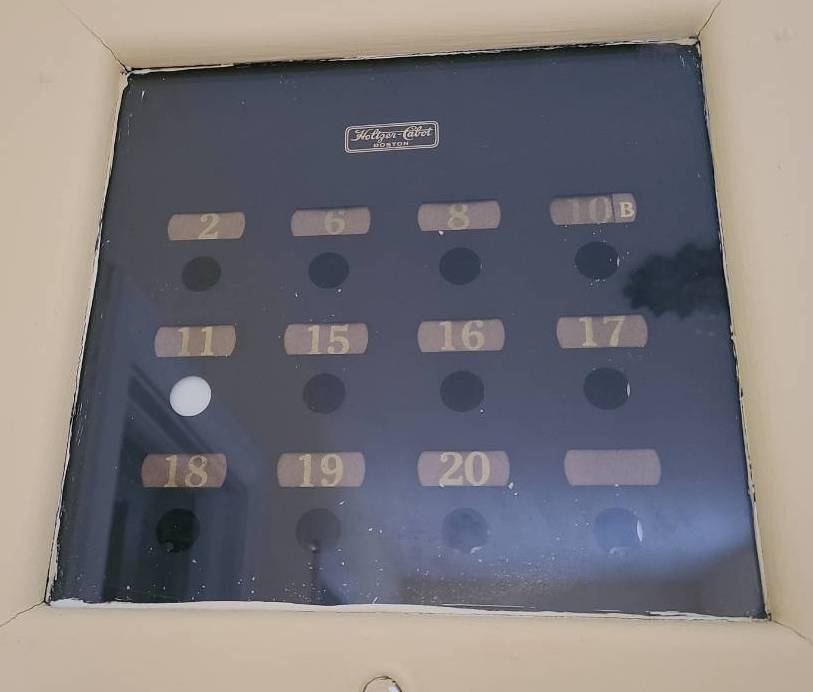 He rang the doorbell and the wife of the president at the time answered nearly immediately. The UPS driver commented on her swift descent from the window, but she assured him that was not her. In fact, the window is several feet off the ground. The mysterious woman would have required a ladder.
The house also features a panel of servants' buttons. When the buttons light up, they signal that someone in the button's corresponding room needs a servant's attention. One particular button continues to light up to this day, even when the house is empty: the button by Minnie's bathtub.
Could Minnie be haunting her former house? Next time you walk down Plymouth Road, glance over the windows of Brookby. You may just see someone looking back.
Browne Center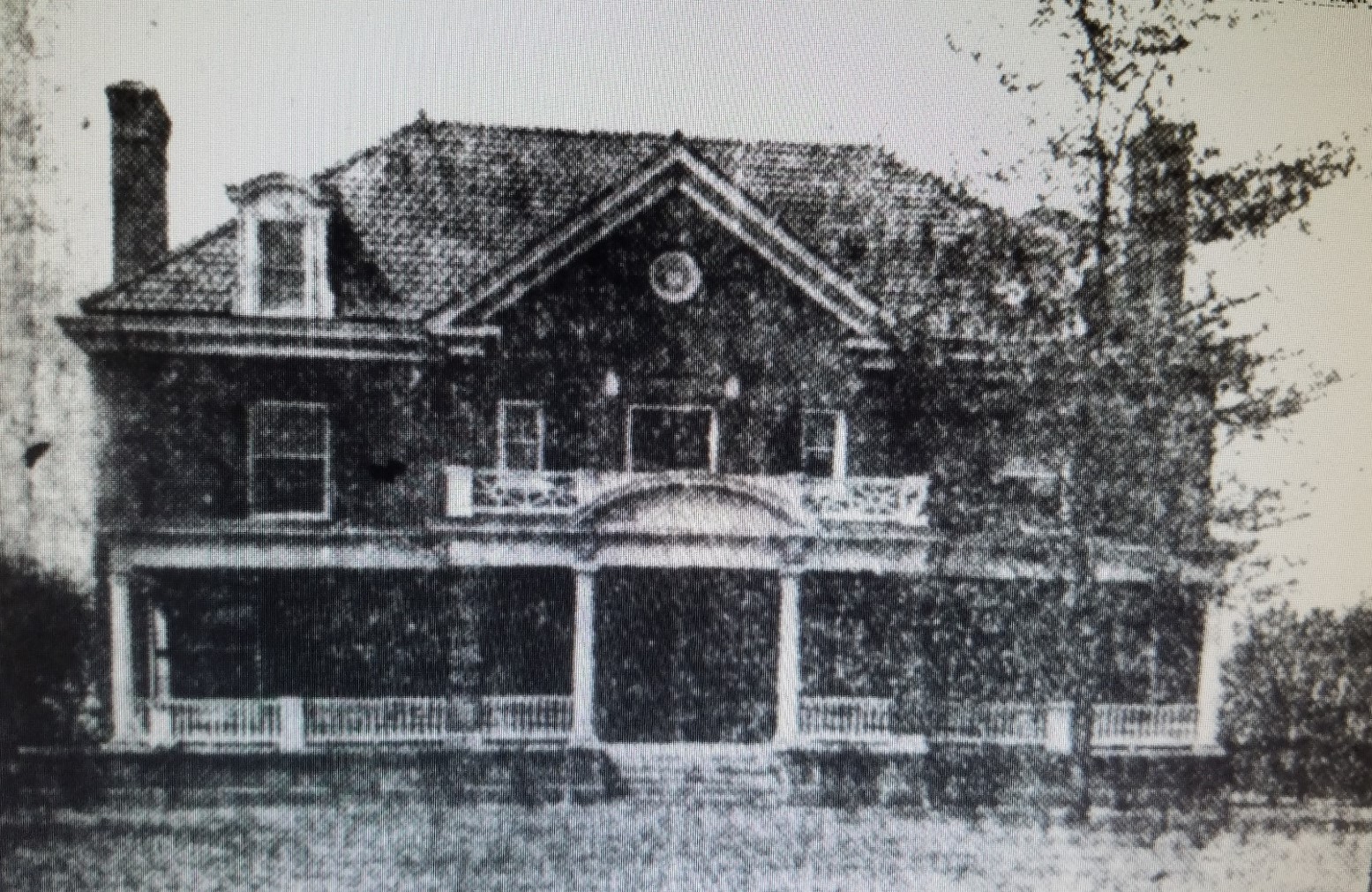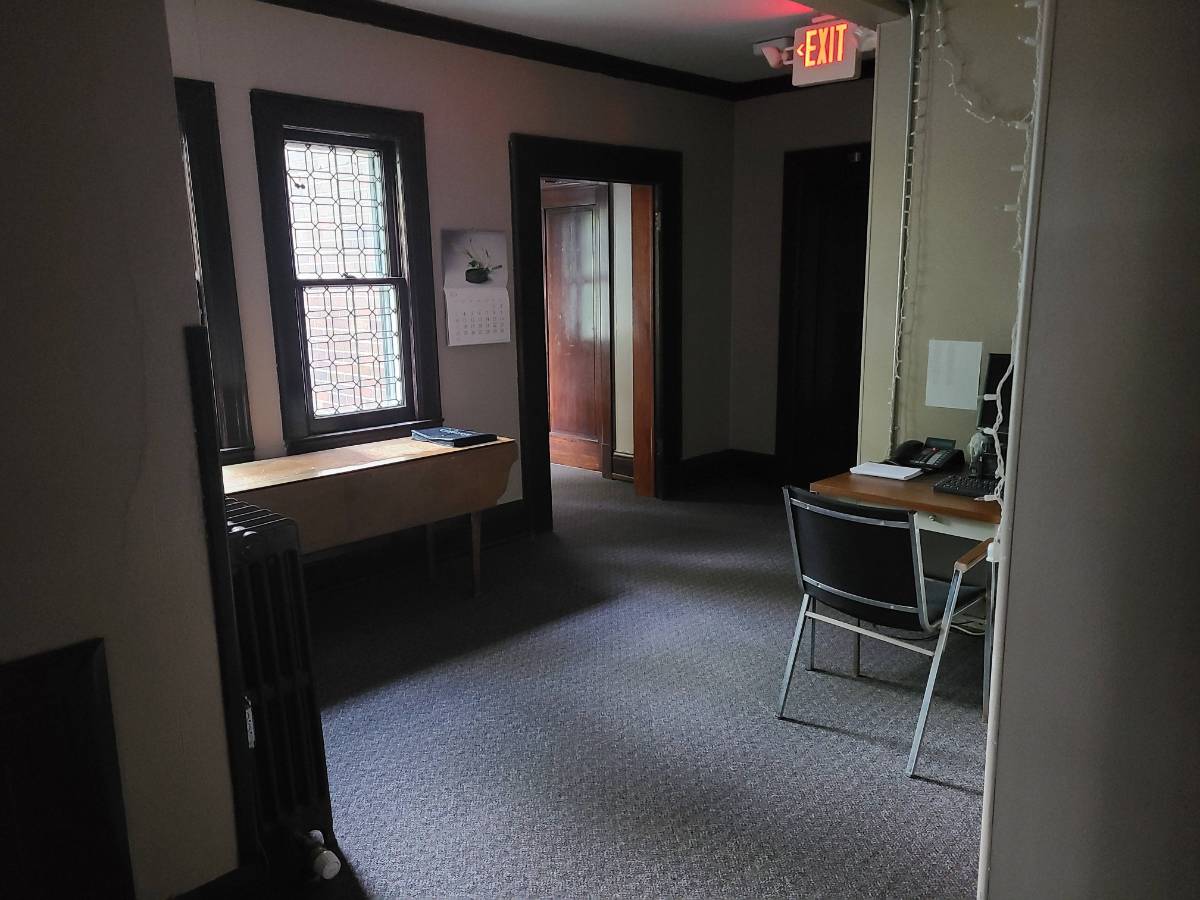 Ask campus safety what the most haunted building at Aquinas is, and they'll tell you it's Browne Center. Older than both Holmdene and Brookby, the house was originally owned by Amos Musselman, a man in the grocery store business who twice ran for governor of Michigan (unsuccessfully). He passed away in the house.
Ten years later, the house belonged to Clarence Thomas, another grocery store owner with over 100 stores in Michigan at the time. He and his wife had a daughter named Betty who lived in the house for 40 years and passed away in 2011, two years after she visited Browne Center for the last time to see her childhood bedroom again.
Staff working in the building today have called campus safety multiple times to report footsteps above them. Each time, campus safety found no one.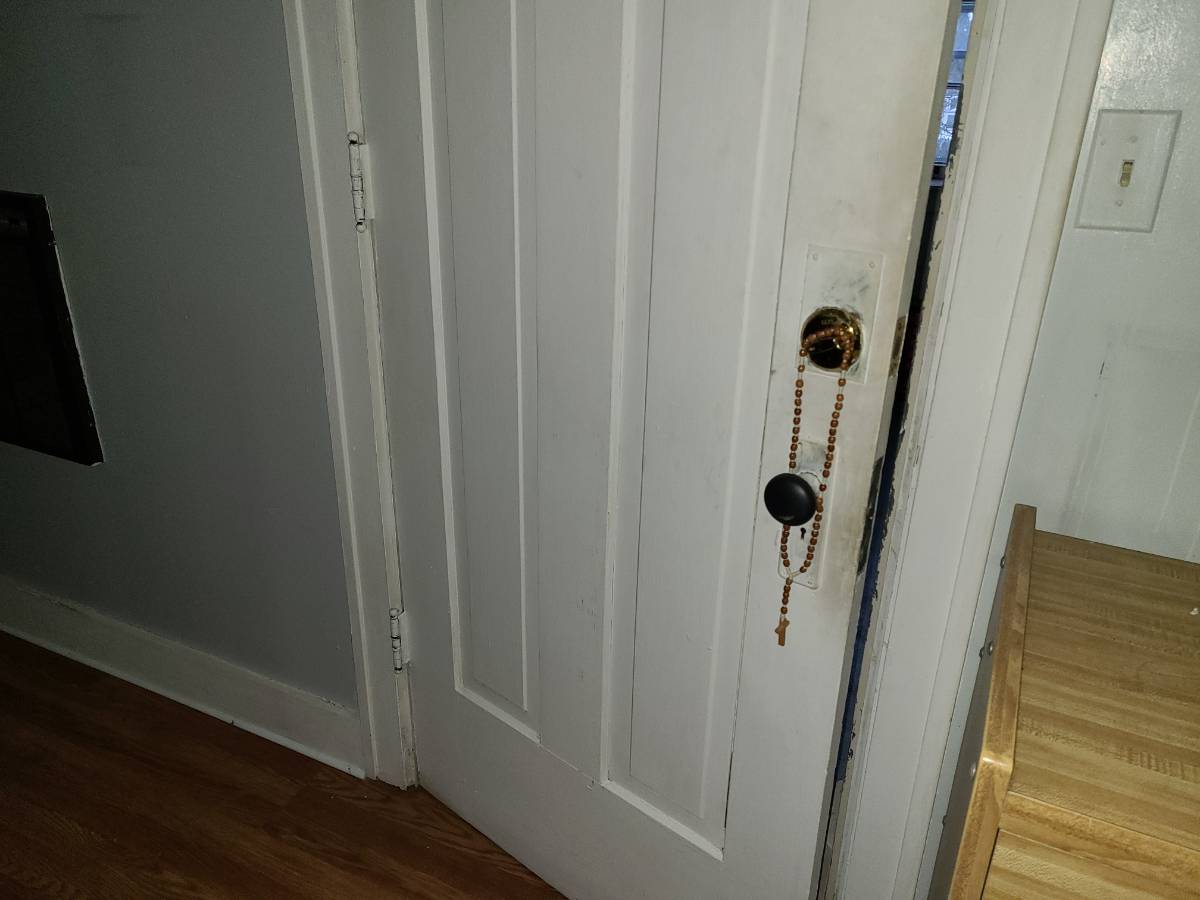 "I firmly believe that Browne Center is the most haunted building on campus," said one campus safety officer who lived in an apartment in Browne Center. "I did have a sort of verbal agreement with the house where I established that I was there to keep it safe and secured, and that I wasn't a threat to it in any way, and I put a rosary on my front door. I still heard footsteps every now and again."
Paranormal researcher John Zaffis actually visited Aquinas in 2005 and walked Browne Center. He felt something extremely negative in the attic.
He refused to say anything more than "I'm leaving that one alone."
There are plenty more scary stories that haunt the campus of Aquinas College.
Interested in learning more? Ryan Wendt is conducting one more haunted tour before Halloween 2023 on Friday, October 20th from 7:00 to 9:30 p.m. with limited spots available. Email HauntedAQ@aquinas.edu to see if there is space available for you to walk the halls of Holmdene for yourself.