Grace Hauenstein Library Art Gallery and Study Space
Grace Hauenstein Library Art Gallery and Study Space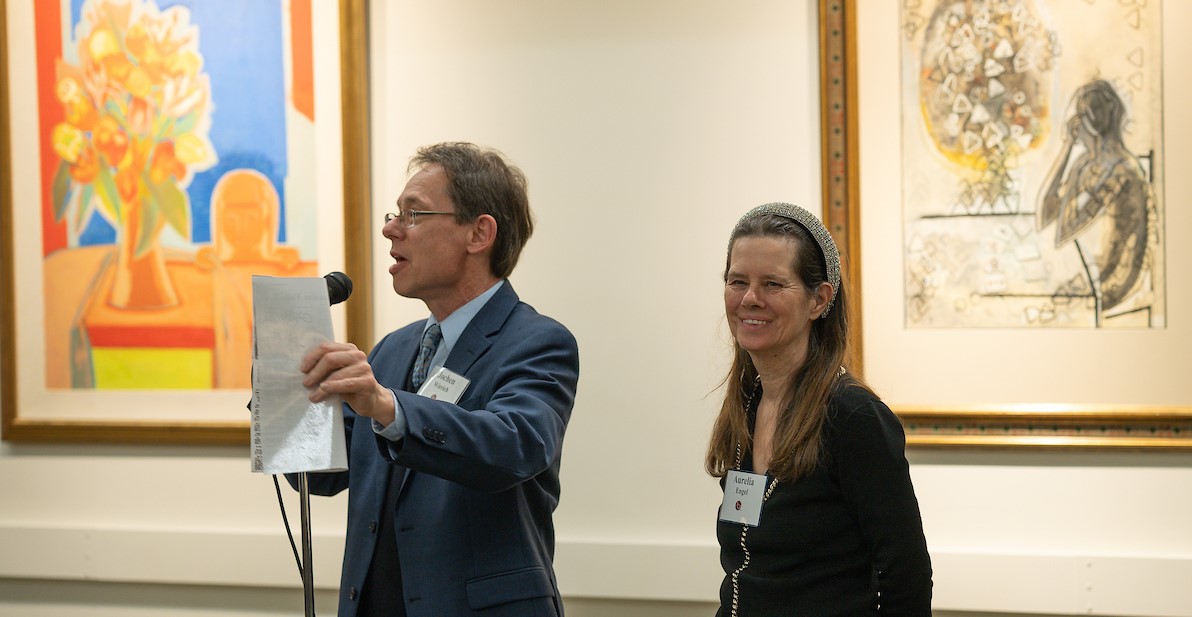 This gallery is an important component of Aquinas College's visual arts programs. While the College has art on display across the campus, this gallery is a dedicated space to highlight works from the art collection. Through focused and rotating exhibitions, the gallery provides visual arts experiences that can impact the lives of students, faculty, staff, and the community.
The renovation was led by the Arts Advisory Committee and other departments. Funds from the Woodhouse family have allowed Aquinas to convert the study area into one that can also accommodate art exhibitions.
Location:
First Floor, Grace Hauenstein Library
159 Woodward Ln SE
Grand Rapids, MI 49506
Gallery Hours:
You can view the gallery whenever the Grace Hauenstein Library is open. Library hours vary throughout the year due to holiday and summer breaks.
To see current library hours, visit the Grace Hauenstein Library Calendar.
Current Exhibition: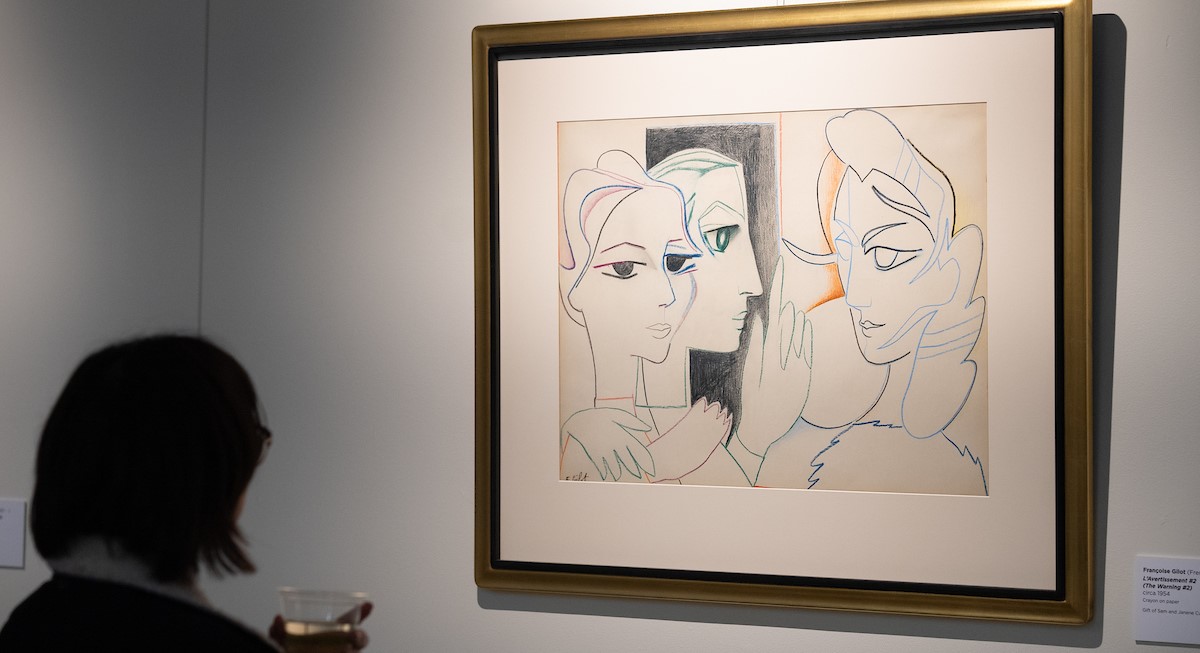 Françoise Gilot: An Artistic Journey
The inaugural exhibition in the Grace Hauenstein Library Art Gallery and Study Space features ten works by the French-born artist. Gilot has worked as an artist for eight decades and currently lives in New York at the age of one hundred and one. She is often spoken of in relation to Pablo Picasso with whom she was in a relationship for a decade and had two children, but her own artistic accomplishments stand for themselves. She has exhibited her works internationally, including in West Michigan.
On March 23, 2023, Gilot's daughter Aurélia Engel visited Aquinas' campus to give a lecture about her mother's work. One hundred students, staff, faculty, and community members were in attendance. The lecture and gallery opening were supported by the Women's Studies Program, Anthony Foster, M.D. '73 and Linda Nemec Foster, MFA '72.
A majority of the collection was acquired through a gift from Sam and Janene Cummings.
Exhibits will rotate annually.