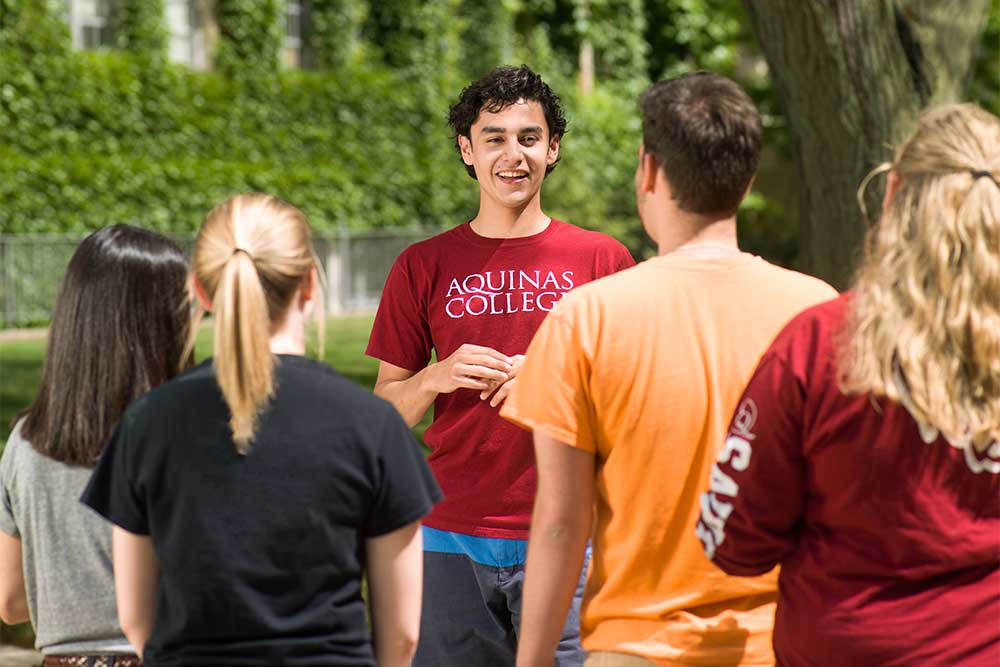 Find your home at Aquinas
Schedule a personal visit
Aquinas College is perfectly situated to provide a comfortable home within the excitement of Grand Rapids. Our campus is more than just a collection of classrooms -- it's both the inspiration and incubator for our community of scholars and thinkers.
Book your time
Your future is up to you.
100%
First-Year Students Get Financial Aid
Take the First Step
Find yourself and follow your dreams with a quality education tailored to the future you envision. In the heart of Grand Rapids, Aquinas College is a vibrant community where you can share ideas, explore possibilities and change the world.
The Aquinas Assurance will allow eligible low-income families to send their 2024 high...
Citing increased focus, reduced stress, flexibility, friendships and memorable experiences,...