Campus Ministry at Aquinas College
---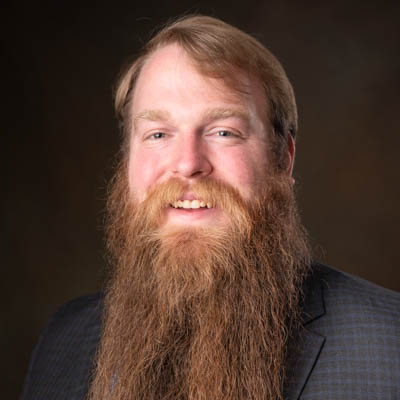 Michael Ingram, M.A.
Director
Phone: 616-632-2489
E-mail: ingramm@aquinas.edu
Office: Academic Building 309C
Mike Ingram is a proud alumnus of Aquinas College, receiving his B.A. in Theology ('15). He continued his education receiving his M.A. in Theological Studies ('17) from the University of Dayton. Before becoming the Director, Mike spent a year and a half as the Director of Campus Ministry and Coordinator of Residence Life at Ohio Dominican University and several years working in Aquinas's Housing & Residence Life Experience as both an Area Coordinator and Assistant Director. Mike has a passion for lifelong learning and can often be found either listening to or reading a half dozen books at a time. Born and raised in Grand Rapids, Mike is glad to be back in GR and home at Aquinas! Looking for your next book recommendation, ask him for suggestions (he has a home/office library of over 980 books).
---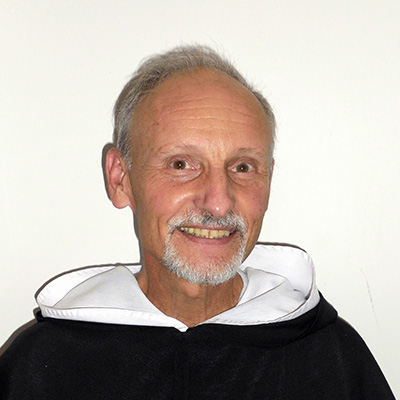 Fr. Robert Keller, O.P.
Chaplain
Phone: (616) 632-1031
E-mail:
rk003@aquinas.edu
Office: Albertus Hall 126
Minnesota-born, I have fallen in love with western Michigan. Hey, there are few mosquitos. As a Dominican friar since 1978 and ordained a priest in 1983, I have worked in campus ministries for 20 years, but I am still very much a learner. I came to AQ in the midst of COVID (July 2020), so I feel like a newbee here. I love walking the campus to get to my office in Albertus, to go to the chapel, or to get a cup of coffee and encounter students, faculty, staff and administrators. I'll stop and chat. I look forward to meeting you.
---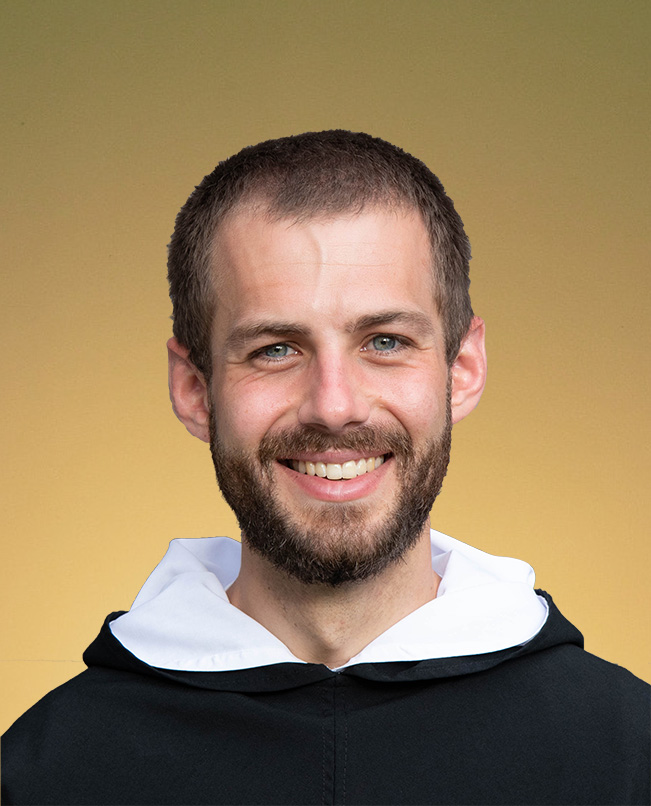 Fr. Jordan DeGuire, O.P.
Chaplain
Phone: (616) 632-2490
E-mail: deguirej@aquinas.edu
Office: Academic Building 309B
Fr. Jordan DeGuire, O.P., grew up in the Milwaukee area and loves all things Wisconsin. He met the Dominican friars in Madison, WI, while attending the University of Wisconsin, where he studied mathematics, economics, and religious studies. Fr Jordan then taught high school math for a year before entering the Dominican Order, with whom he professed vows in 2017 and was ordained a priest in 2023. Fr Jordan also likes to run and to bake, two hobbies that offset each other nicely.
---
Student Peer Ministers 2023-2024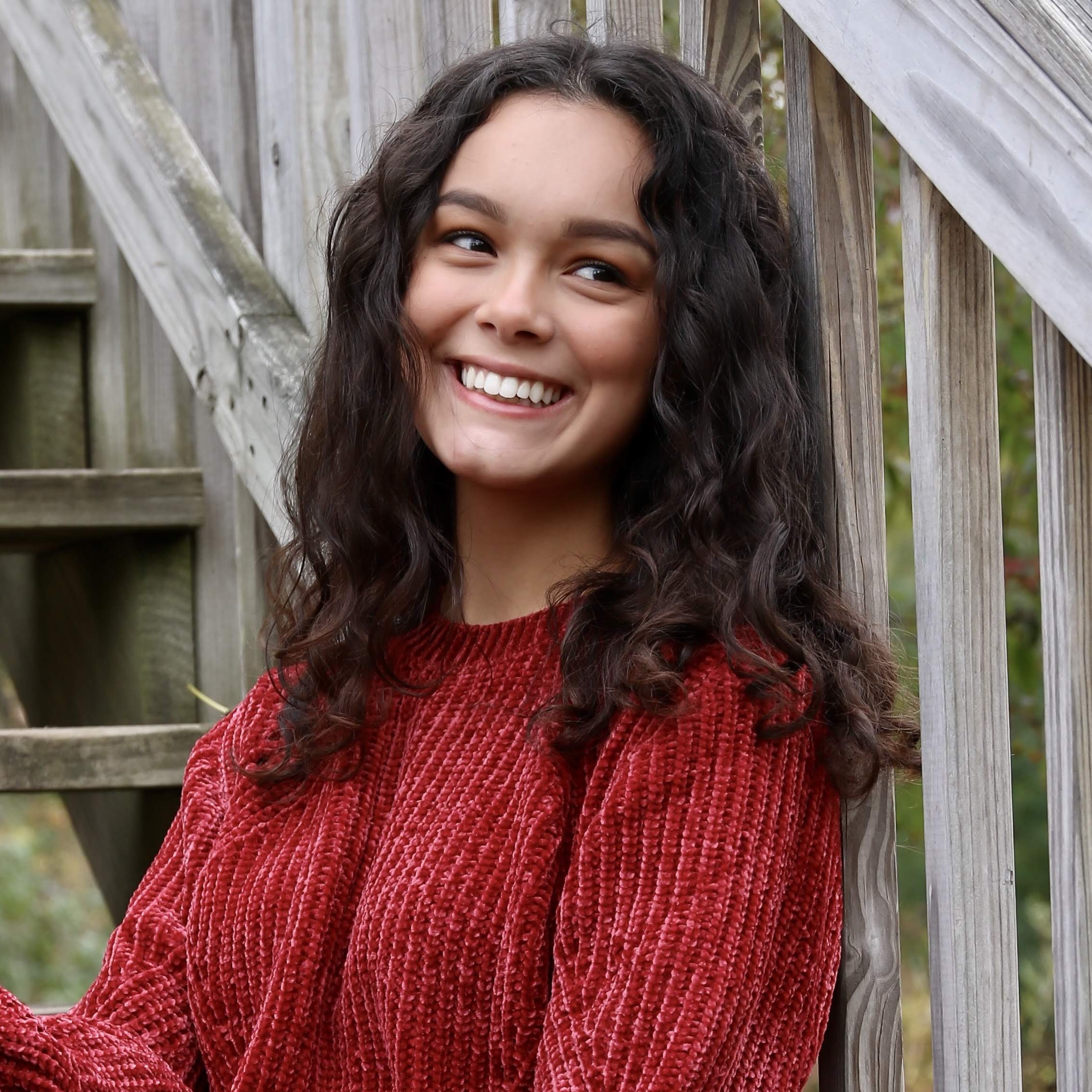 Regina Bonifazi
Peer Ministry Co-Team Lead
Email:
rab007@aquinas.edu
Regina is a mathematics major who loves coffee and regular Oreos (over double-stuffed). She also loves any type of games including board games, card games and video games! One of Regina's funniest and most embarrassing moments is when she tripped over her gym bag in front of a bunch of upperclassmen, only to have her gym teacher say, "Regina, let me introduce you to who you just embarrassed yourself in front of." Regina is so excited to see everyone at Mass again this year!!
---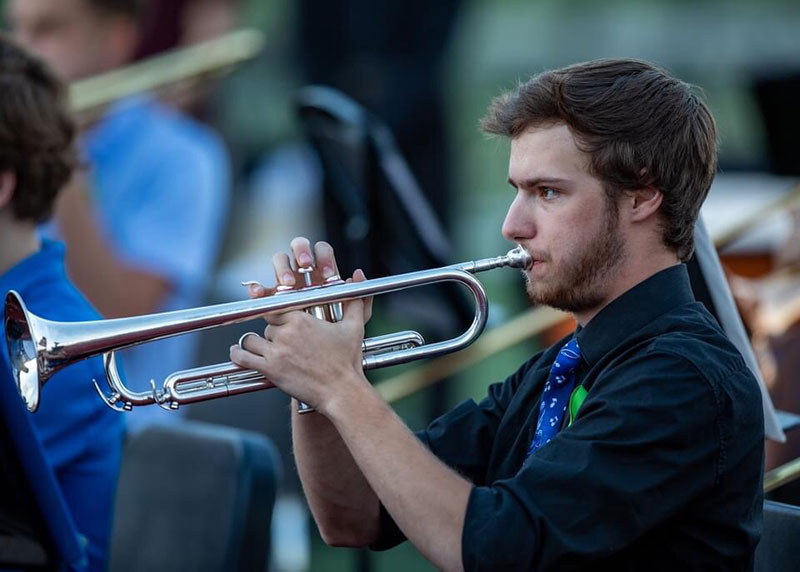 Peer Ministry Co-Team Lead & Music Coordinator
Kyle is a mathematics major who you can often find studying and eating Tim Hortons. As you can tell, Kyle loves the trumpet and his hottest take is that trumpet players are the best musicians… he definitely is not biased. Definitely not. Besides playing trumpet and eating tim hortons Kyle loves to watch movies, play sports, and make midnight McDonald runs especially during boys nights with the roommates. Kyle is so excited to help others fan into flame their love for the Lord particularly by spreading the christian catholic atmosphere on campus.
---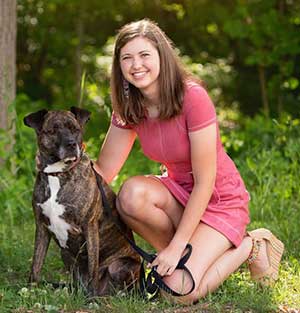 Faith Addington
Faith Addington is a junior at Aquinas College. She is a double major studying Spanish and Elementary Education with the goal of teaching in a Spanish Immersion program after she graduates. Faith works for Campus Ministry as the Service Coordinator organizing a variety of service opportunities for the students. When I am not at Aquinas, she loves spending time with her family on the softball field and taking her dogs to get her favorite dessert: ice cream.
---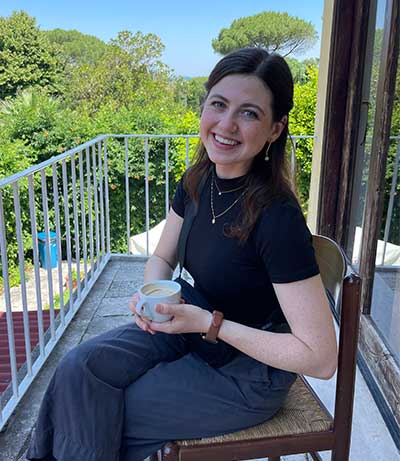 Danielle Paganelli
Danielle is a senior at Aquinas. She is a Bachelor of Fine Arts student focusing on mixed media, hoping to continue with her creative work in a Graphic Design position or in an Art Gallery after college. Besides art, her passions are cooking, singing at praise and worship, and traveling. Danielle loves to connect with other students through various activities.
---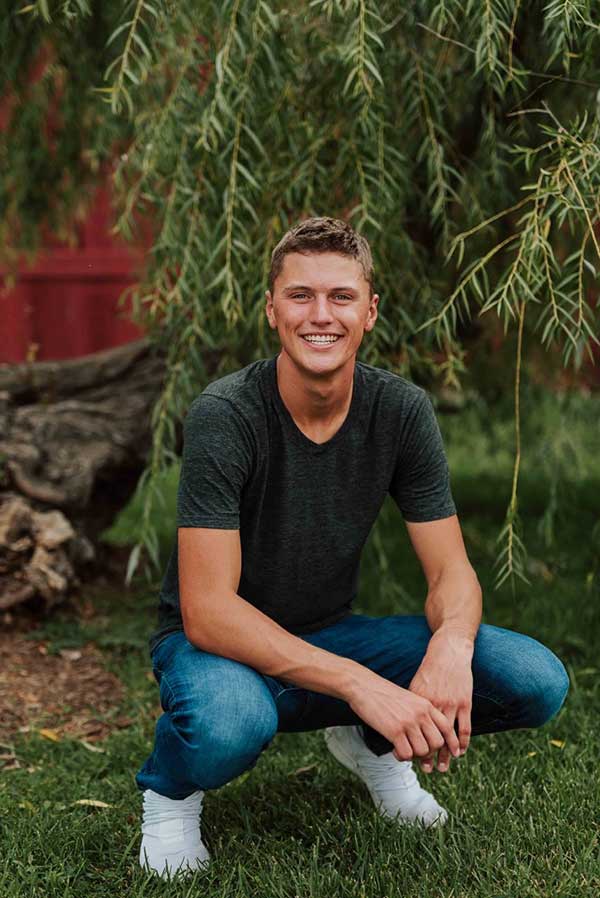 Johnny Vanderbaan
Johnny is in his second year at Aquinas, majoring in Business Administration with a minor in Accounting. He is an avid sports fan and member of the golf team. In addition to his love for sports, Johnny also has a weird affinity for studying maps! He enjoys being a part of the community at Aquinas, especially with Campus Ministry. Johnny looks forward to not only growing in his own faith but in helping others in their faith journeys as well, especially through retreats.
---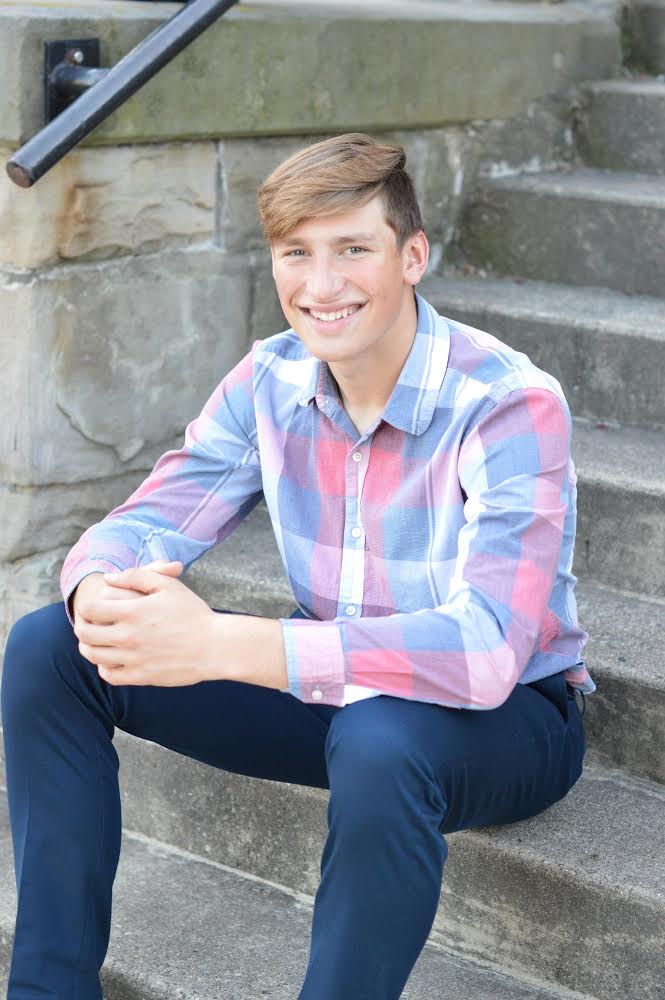 Jarrad Epkey
Small Group Coordinator
Email:
jse001@a
quinas.edu
Jarrad is a double major in secondary education and mathematics. He loves golden retrievers and is constantly reminded of God's loyalty and faith to his people whenever he sees a golden. He also thinks that every single golden retriever has a piece of his soul within it, but we digress. Jarrad loves to write music and stories as well as play any games with people! He is pumped for our gnarly retreats!!
---
Mark Musgrave
Student Senate Liaison
Email: musgravem@aquinas.edu
Mark Musgrave is acting as the liaison between campus ministry and student senate. Mark helps us get students involved on campus so if you have any questions of how you can get involved in Campus Ministry, he is a great person to reach out to!
---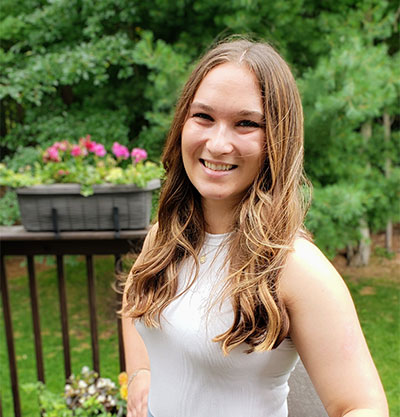 Zoebelle Bean
Sacristan
Email: beanz@aquinas.edu
Zoebelle Bean is a Sophomore at Aquinas, majoring in English with a Writing Emphasis and minoring in Communications. She is on the Aquinas Dance Team and when she's not dancing, you'll find her reading, studying the birds in the trees, or drinking or making coffee. Zoebelle has a plethora of coffee knowledge- pull her aside just to talk coffee and you will be her new best friend (fun fact- she works at 3 different coffee shops and has four on-campus jobs!). Zoebelle has a passion for the church and she will take every opportunity to try and get you involved!
---